Lition (LIT) has been increasing over the past three weeks and is in the process of breaking out and confirming that its correction is complete.
While the LIT/USD chart provides a bullish outlook, the LIT/BTC chart is bearish and could soon fall to new all-time lows.
Potential breakout
The daily chart shows that LIT has been moving upwards since Sept 29. This led to a high of $5 on Oct 15. However, the token was rejected by a descending resistance line and has been decreasing since. The breakout from this line is required in order for the trend to be considered bullish.
The Sept 29 reversal was important, since it transpired after the token deviated (green circle) below the 0.618 Fib retracement level. This is a crucial level, that often initiated bounces after corrections are complete. The deviation and subsequent reclaim supports the possibility that the low was reached.
Technical indicators for LIT are also bullish. 
The MACD, which is created by a short- and long-term moving average (MA) is positive and moving upwards. This means that the short-term trend is moving at a faster rate than the long-term one. 
Furthermore, the RSI has moved above 50 (green icon). The RSI is a momentum indicator, and the increase above 50 suggests that the trend is bullish. The previous time this transpired was on July 21 and preceded the entire upward movement. 
Therefore, while the bullish trend is not confirmed until LIT breaks out from the resistance line, all signs are pointing towards a successful breakout.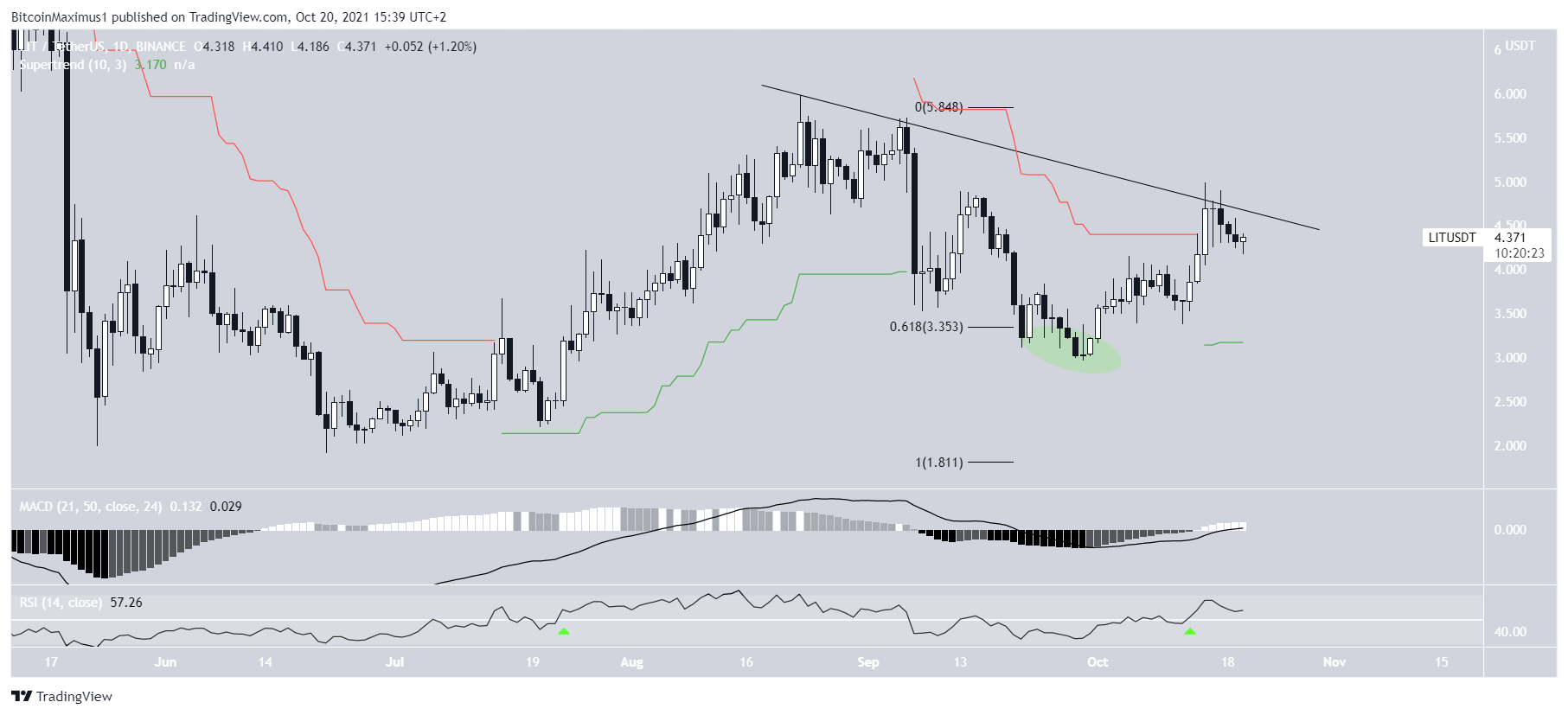 Cryptocurrency trader @Mesawine1 outlined a LIT chart, stating that the token is very close to breaking out from a parallel descending channel. This long-term channel coincides with the descending resistance line outlined in the image above.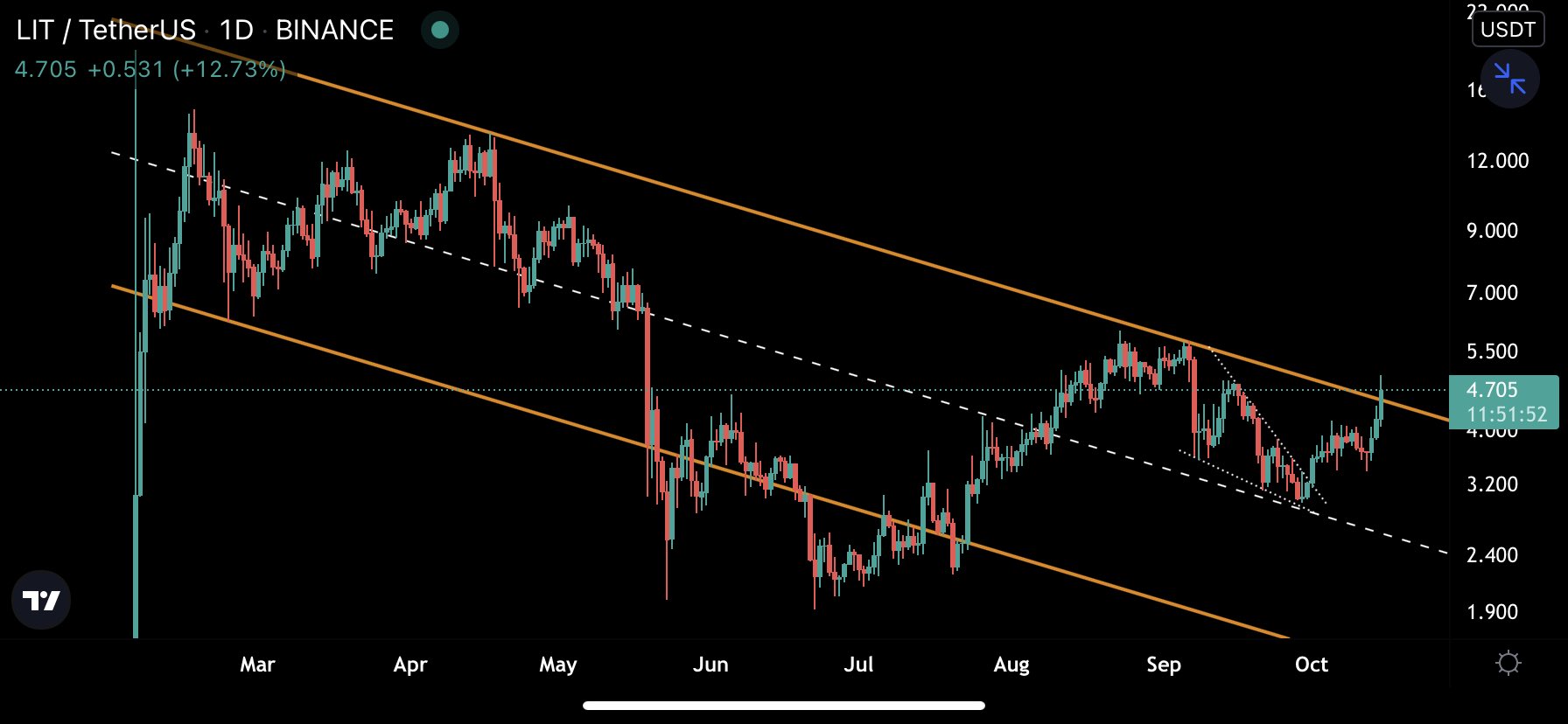 If one occurs, the next closest resistance area would be all the way at $9.86. This is the 0.618 Fib retracement level when measuring the entire previous downward movement. 
Similarly to how the 0.618 Fib retracement level acted as support on the way down, it is expected to act as resistance on the way up.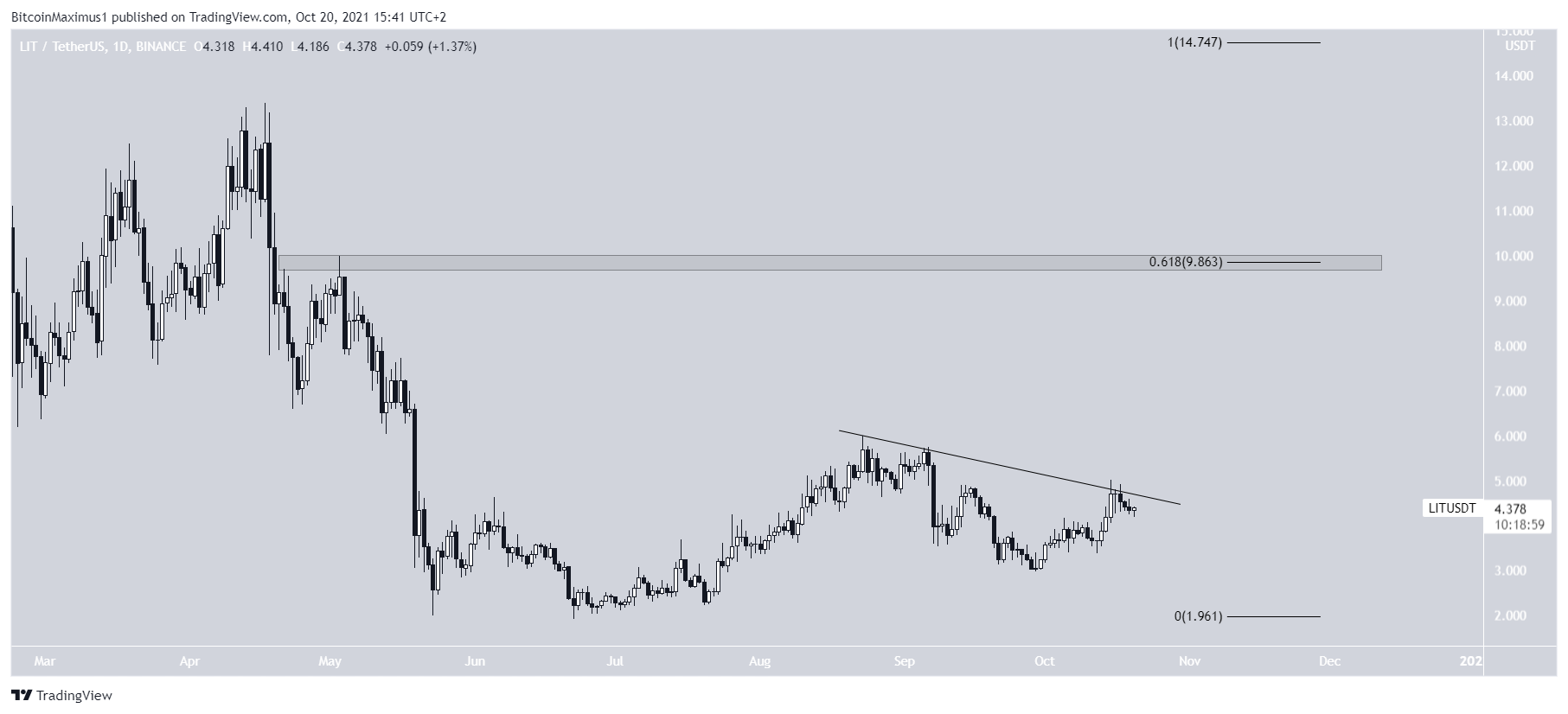 LIT/BTC
However, the LIT/BTC chart is not as bullish as its USD counterpart. It is barely holding above the 6650 satoshi support area. 
Since the support gets weaker each time it is touched, a breakdown from this area would be expected. Furthermore, LIT is following a descending resistance line, which confirms that the trend is bearish. 
If a breakdown occurs, LIT would fall to a new all-time low.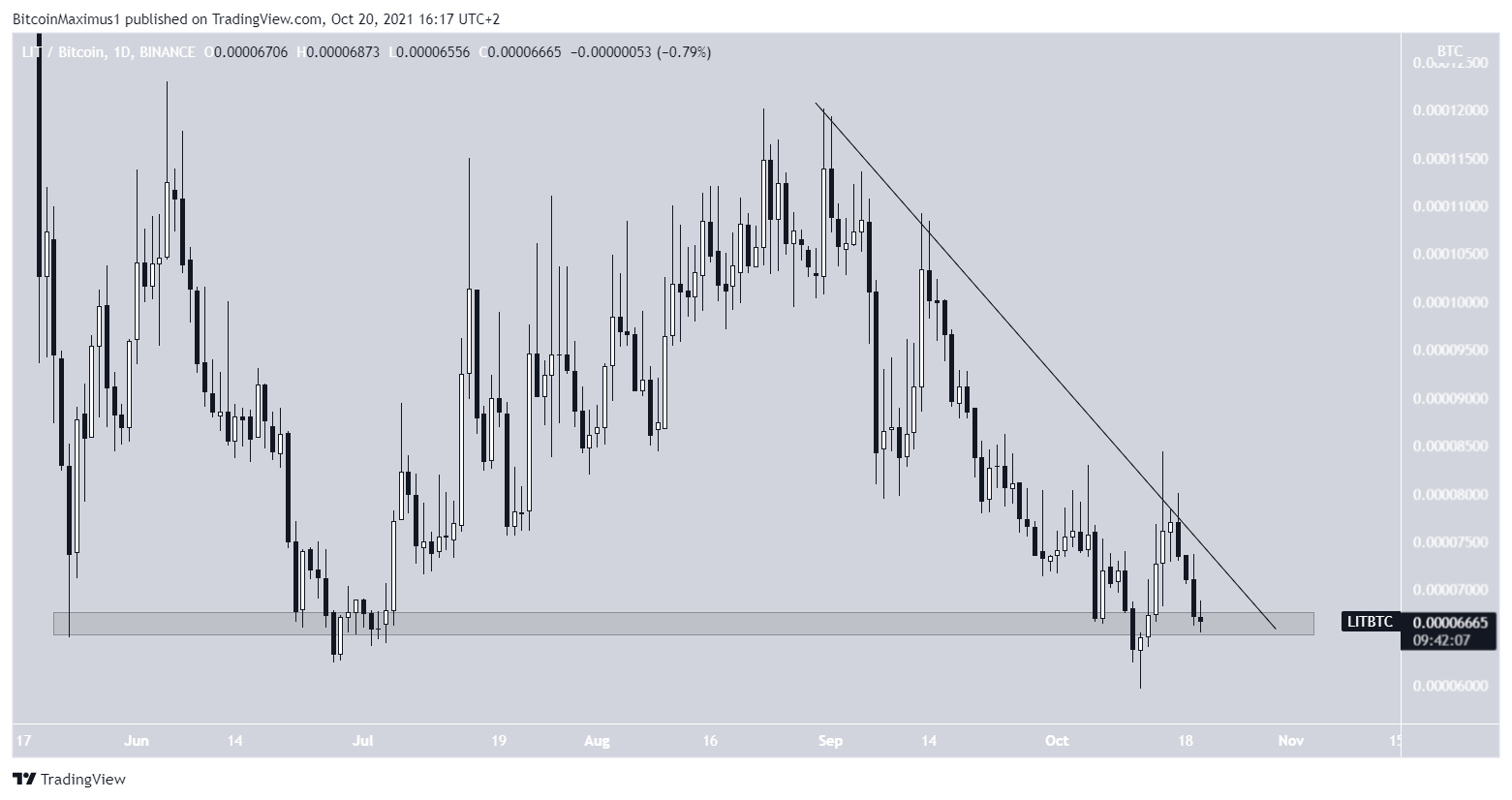 For BeInCrypto's latest Bitcoin (BTC) analysis, click here.
What do you think about this subject? Write to us and tell us
The post Lition (LIT) Could Confirm Bullish Trend With Breakout Above Resistance appeared first on BeInCrypto.
Source: BeInCrypto
Don't forget to share your review/suggestions for the android app.
All In One Crypto App is an execution-only service provider. The material provided on this website is for information purposes only and should not be understood as investment advice. Any opinion that may be provided on this page does not constitute a recommendation by All In One Crypto App or its agents. We do not make any representations or warranty on the accuracy or completeness of the information that is provided on this page. If you rely on the information on this page then you do so entirely on your own risks