CRYPTO SERVICES PROVIDER SINCE 2018
ALL IN ONE CRYPTO APP: SOLUTION FOR INTELLIGENT CRYPTO TRADING
Empower your crypto trading with All In One Crypto App platform. Get AI-powered insights, automate your trades, and stay ahead of the market with real-time news. Join us and trade smarter, not harder!
Official Partners & services compatible with All In One Crypto App
Get 20% off on trading fees
Get up to $6000 USDT Bonus!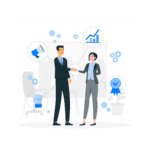 Trust All In One Crypto App
This app is one of the best for crypto currency trading signal for experts and beginal with free and premier with auto follow trading bot all the signal is excellent with accurate technical analysis and fundamental I really like the way they guide and support.
Worth a try. Great app run by a hard working dedicated team and if you stick to their selection of signals and recommendations for users you will definitely be in front. You definitely want to go premium membership after you try a few free signals and they also offer some trading courses for newbies. They really try and look after you.
Love this app and the signals provided in this. I also opted for course as well with in telegram. Great admin and have all good intentions to help you out. Trust me you will thank youself for subscribing to the services.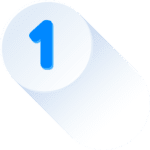 AI-based Future Trading Bots
Improve your trading with our AI-based bot. This cutting-edge system connects advanced artificial intelligence and technical analysis to swiftly analyze market trends. By interpreting indicators and patterns, it makes calculated trades, free from human emotion, for consistent, data-driven results. Step into the future of trading with our AI bot.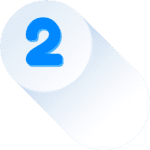 Optimize your crypto gains with DCA trading bots. Buy assets automatically at set intervals. Perfect for all experience levels. Start smarter crypto investing today!
Discover effortless trading with our copy trading bots. Follow signals from our analyst, mirroring their moves in real-time. Whether you're learning or busy, our bots offer a stress-free way to trade while maintaining control. Join us today and simplify your trading journey.
We provide the most accurate and highly profitable crypto trading signals for all major exchanges. Check out our profit/loss report here.
AI-based Trend Analyzer Tool
Most accurate AI-based ready-to-use tool to identify the real trend based on various strategies such as divergence, sentiments, and patterns.
There are thousands of coins available to trade. Filter all those coins with pre-set or custom technical analysis conditions to choose the best coin.
One-stop destination for everything related to your portfolio. Just connect your exchange account with us and relax. Watch out for all the assets you hold and orders you make. This tool also integrates the DCA bot which helps in getting better buying and selling prices for your coins.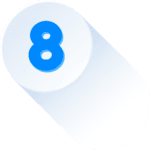 AI-based news engine which just not allows you to stay updated in industry but also helps to be safe from the FUD and FOMO in market.
Discover market insights immediately with our crypto fear and greed analysis tool. Uncover sentiment trends to make your trading decisions.
This is an amazing App. I usually don't give 5 starts but I am pleased to do so. Also, I wish the ads where minimal for a swift user experience.
This is the best useful app on my phone. Started trading with $50 and in 5 weeks I was up to $234 just with the free signals. I will recommend it to any new person that wants to try trading crypto.
I just downloaded the app a few days ago wanted to see how they did with the free subscription before I paid and they seem to be nailing it.
Why choose All In one Crypto App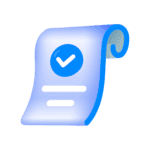 Get market updates such as support, resistance, buying zone, selling zone, and FUD/FOMO updates in All In One Crypto App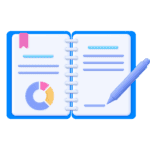 Diamond Gems Research Report
Hard to finalize which coin to hold for a long-term and safe investment? Then our premium diamond report is what you are looking for. Read more about it.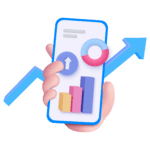 Trading is all about the right time entry and exit along with other important factors such as patience, risk management, and emotions. Get useful tips on it.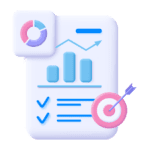 Crypto Portfolio Optimization
This is your go-to guide for smarter crypto investing. It analyzes your current assets, assesses your risk, and balances your portfolio for optimal returns.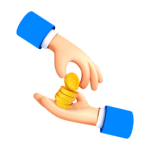 Best-in-Class Crypto Deals
Unlock exclusive savings with our Best in Crypto Deals service. We partner with leading crypto companies to offer you handpicked discounts you won't find elsewhere.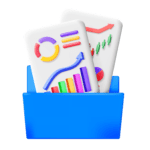 Free Crypto Trading Material
Learn crypto currency trading with our extensive learning materials and course. Learning materials are available in the app for free. Get started now.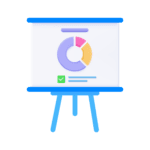 One-to-One / Group Crypto Trading Course
Learn where you are losing in your personal trades. Our mentor will help you fine-tune your technical and fundamental analysis and help you realize your edge in the market. Comes with a premium pro package and lifetime support.
Frequently asked questions
What is All In One Crypto App?
All In One Crypto App is a comprehensive platform designed to cater to all your crypto trading needs. From AI-based trading bots to portfolio management, we offer a range of services to help you succeed in the crypto market.
Yes, we offer a Free / Forever plan that provides limited access to various features. For more advanced functionalities, you can subscribe to our paid plans.
What are AI-Based Future Trading Bots?
Our AI-Based Future Trading Bots are designed to execute trades automatically based on intelligent algorithms. They aim to maximize your profits while minimizing risks.
How does Copy Trading work in All In One Crypto App?
Unlike traditional copy trading, our Copy Trading Bots offer a more advanced approach. They automatically copy new signals, placing buy and partial sell orders at three targeted prices, along with a crucial stop loss. The bot also features a smart trailing stop-loss and provides comprehensive trading logs for transparency.
What are Crypto Trading Signals?
Crypto Trading Signals are real-time alerts that provide insights into potential buy or sell opportunities in the crypto market.
How does the Fear and Greed Analysis tool work?
This tool provides real-time emotional analysis of the crypto market, helping you make more rational trading decisions.
Our AI Crypto News feature curates the most relevant news articles for you, allowing you to stay updated with the latest market trends.
What is the Diamond Gems Research Report?
This premium report provides in-depth analysis and recommendations for long-term and safe crypto investments.
Portfolio and Tools
How does Portfolio Management work?
Our Portfolio Management tool analyzes your current assets, assesses your risk, and balances your portfolio for optimal returns.
What is the Free Crypto Screener?
The Free Crypto Screener allows you to filter and sort cryptocurrencies based on various criteria like market cap, volume, and more.
Subscription Plans
What are the different subscription plans available?
We offer four subscription plans: Free / Forever, Basic ($49/month), Pro ($79/month), and Advanced ($99/month), each with varying features and benefits.
How do I upgrade my subscription?
You can easily upgrade your subscription through the app. Once you choose a plan, the status will be updated both in the system and in our email automation tool.
Do you have any Terms of Services & Privacy Policy?
What are the official contact details?
Very active telegram and awesome signals! Made trading a lot more fun thanks! Definitely the best of all the signal givers i've tried.
very happy with this app, spot on signals, helpful charts and even funny posts... increased my portfolio quite a bit...
Very glad to use this app. The crypto signals was awesome and accurate with detailed explanation and visual information. The admin also helpful and nice.