Usually, nearly everyone wants to be anonymous when performing online activities. This is also true when dealing with crypto transactions. The present technologically advanced world has made it easier for people with ulterior motives to steal information through the internet and use it elsewhere without the user's consent.
The same principle applies in the crypto world. Cryptocurrencies were developed to ensure security and anonymity during transactions. In that case, this article discusses the best anonymous Bitcoin wallets that ensure users remain anonymous during their crypto transactions. If you are interested in a crypto wallet with your own plastic card, you can pay attention to Trastra with its Trastra Card.
Best Anonymous Bitcoin Wallet | Introduction
Most Bitcoin and other major cryptocurrency holders will agree that it feels good when they transact using crypto. However, this feeling intensifies from good to great when they get a chance to transact anonymously. Transacting and leaving no traces of your information behind is considered the very essence of cryptocurrencies. 
However, it is a daunting task to use your Bitcoin anonymously without the help of an anonymous Bitcoin wallet. This article highlights the top three anonymous Bitcoin wallets and the features they possess. Each wallet has its unique features, and therefore, you can choose what works best for you.
List of the Best Anonymous Bitcoin Wallet
After analyzing various Bitcoin wallets on the market, we selected the following three digital wallets for anyone looking for an anonymous Bitcoin wallet.
1. Guarda Wallet
Guarda is a custody-free multiplatform cryptocurrency wallet that allows you to earn, buy, exchange and stake Ethereum, Bitcoin, and other assets. You can buy Ethereum, Bitcoin, and more than 50 other coins and tokens for as low as $50.
It provides support for over 50 major blockchains and 400, 000 plus tokens of the leading protocols. Specifically, Guarda supports any ERC-20 tokens, Binance Smart Chain, Binance Tokens (BEP2), NFT collectibles (ERC-721), TRON tokens (TRC10 and TRC20), WAVES, OMNI, Hedera & XinFin Tokens, EOS, and NEO, among others.
Also, opportunities exist for staking assets where you can earn up to 40% annual yield. Apart from assets, you can stake to our own validator node with 100% uptime and earn 9% rewards with Harmony staking. You can also earn 5% rewards with Ethereum Staking and 34% rewards with Ontology Staking. Importantly, the wallet offers a referral program to give you passive income
Guarda allows you to get crypto loans in form of stablecoins within 5-10 minutes at 14%APR. You don't have to own any specific tokens in your portfolio to access this loan. Furthermore, no credit checks or account registration is required. Everything is private and anonymous. Moreover, you can instantly exchange crypto, with the best rates for more than 50 coins.
The wallet has an easy-to-use token generator that allows users to create their own HBAR or ERC tokens. You only set up your token supply and name, distribute it through the wallet, and list it on UNISWAP exchange.
The wallet comes with a chrome extension that lets you interact with any DeFi or entertainment app. It is also supported by the Brave browser to make Dapps very accessible.
The wallet is also secure by ensuring that private keys and backups are generated on the user's device and encrypted with the Advanced Encryption Standard (AES).
2. PrimeXBT
The PrimeXBT anonymous crypto wallet is the best in its class due to its reliability, safety, and speed. For beginners who are joining the crypto world, PrimeXBT offers you a simple, easy-to-understand interface with advanced tools for professionals. 
PrimeXBT wallet only accepts the trading of four coins even though transactions are accepted in at least 216 countries. This anonymous crypto wallet supports both long and short trading as well as trading with leverage. Those who trade using the PrimeXBT have the opportunity to trade across major asset classes including crypto, fiat, and indices. 
There are also several trading tools to help investors with their investments, including charts for technical analysis and copy trading. The security of information and transaction in this crypto wallet is top-notch, as they make use of the 2FA encryption and an extensive cyber-security framework that aims at protecting the assets of the consumer. 
However, despite its rank as an anonymous Bitcoin wallet, PrimeXBT only supports five cryptocurrencies and, therefore, those seeking to invest in cryptocurrencies that haven't dominated the market cannot do so. The only mode of payment supported by PrimeXBT is wallet-to-wallet transfer, even though users may choose to purchase supported cryptocurrencies using credit and debit cards before they can begin to trade. 
3. Edge Wallet
Edge is one of the most sorted-out cryptocurrency wallets on the market. It runs as a mobile application and is currently available for Android and iOS users. The wallet supports 31 popular cryptocurrencies, including Bitcoin, Ethereum, Litecoin, Monero, Ripple, and many more.
If you use Edge, you are not only signing up for a user-friendly experience but also a safe platform because all your information is known and handled only by you. The company or any third-party site will never have access to your account information. Along with that, you don't even need to provide them any of your personal information for verification like phone number, email address, or any photo ID. So, all your information remains with you, safely.
Edge also follows the strict rule of transparency, so its code is open source. The code has been attested by the Open Bitcoin Privacy Project, which sets the standards of privacy in the world of digital money. With its super accessible features and robust safety protocols, it surely is one of the most trusted anonymous wallets.
4. ZenGo
ZenGo is an anonymous, keyless crypto wallet that offers a simple yet secure way to invest in cryptocurrencies, including Bitcoin. The ZenGo wallet is considered the epitome of security among anonymous Bitcoin wallets. This wallet makes use of Zoom's facial recognition software to ensure the credibility of those operating the wallet. 
This can be considered an important feature because one will only make use of the wallet's functionalities after scanning and proof. To test the security of their crypto wallet, they went further to place a hacking challenge with one Bitcoin as a reward, and yet no one was able to perform the hack. 
The features of the ZenGo wallet include a 4% APY interest on your Bitcoin. In addition, this crypto wallet offers three network fee modes (Economy, Regular, and Fast) that users transacting BTC, ETH, or ERC20 can choose from. Another significant feature presented to its users is that they can cancel or speed up their transactions before they can be confirmed on the blockchain. 
With these advanced features, the ZenGo wallet also supports at least 70% of crypto assets, including the main Bitcoin, Ethereum, and Dogecoin. Currently, the ZenGo wallet is only available for Android and iOS operating systems and can be downloaded in their respective app stores. 
5. Ledger Nano X and Lenger Nano S
Ledger is a well-known and reputable producer of secure Bitcoin and cryptocurrency hardware wallets. Their most known products are Ledger Nano S and Ledger Nano X. Both models are highly-praised wallets due to their sturdy security and versatility. Each wallet supports thousands of cryptos and tokens in addition to Bitcoin.
The wallet has NIST certification for True Random Number Generator in order to secure signatures. It is a Hierarchical Deterministic wallet, having over 100 wallets, each being capable of creating millions of unique addresses.
Ledger enables you to create hidden wallets, with the data of these being hard to tell apart from random bytes, and only the owner can know their location. It also features a 24-word mnemonic backup to allow you to recover your funds in case the device is broken.
6. Incognito Wallet
The Incognito Wallet is a multipurpose wallet that anonymizes BTC.
Users can send, receive, buy, sell, or invest BTC in full privacy. Through the use of stealth addresses, ring signatures, and zero-knowledge range proofs, your transactions leave no trace and record. It is also a non-custodial wallet, which means you are in full control of your private keys and funds.
Its cross-chain bridges also allow users to trade pairs like XMR and BTC. Beyond the latter, the wallet also supports multiple other currencies from a growing list of over 60. If you wish to buy or hold BTC anonymously, without any KYC or registration, this is an ideal option for you.
7. SafePal Wallet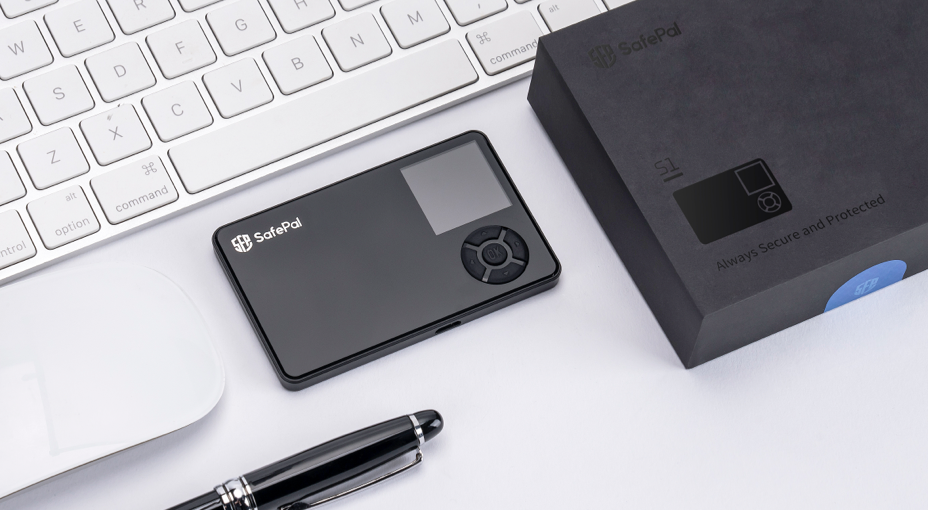 If you have been a part of the cryptocurrency world for some time, then you have heard that Binance is one of the most trusted crypto exchange platforms. Binance invested in SafePal in 2018, and since then, they have collaborated with Binance on multiple occasions. Besides, SafePal's partnership extends to Dogecoin, Litecoin, Ripple, Simplex, and more.
One can try out this anonymous Bitcoin wallet because of its dynamic interface and multiple extraordinary features. SafePal comes with an air tracking system, meaning that you just have to scan your device barcode and sign in. So, you do not have to worry about using your network data, Bluetooth, WiFi, or anything that will leave a trace of your account details or transactions to a third party.
It also comes with an EAL 5+ certified secure element, which protects the system from an unexpected attack or malfunction. SafePal is equipped with a true random number generator that has been assessed by AIS31 Standard Germany BSI and FIPS PUB 140-2 from the US, which is considered as the topmost standards of encryption and information security. So, if you are looking for a safe and secure anonymous Bitcoin wallet, then you must try SafePal.
8. Electrum on Tails Operating System
Electrum is a lite Bitcoin wallet that was launched in 2011, with its code being open-source under an MIT license. By using the Electrum wallet on the Tails, it helps Bitcoin users to stay anonymous while transacting through the wallet, as it is an operating system that was designed to protect internet privacy.
Electrum is a non-custodial wallet where no private keys are stored by the wallet, only the user. It is compatible with Windows, Mac OS X, Linux operating systems, and Android mobile devices. It also supports Ledger, Trezor, and Keepkey integration, but it is not an anonymous Bitcoin wallet by default.
Moreover, the Electrum wallet generates a recovery seed for backup. It does not require any personal information upon signup, and it is also Hierarchical deterministic.
9. PINT Wallet
PINT Wallet is one of the best anonymous Bitcoin wallets. PINT wallet is a highly intuitive wallet that allows its users to store, manage, send, and receive blockchain assets, including Dash, Litecoin, Bitcoin Cash, and Ether. Since it's a multi-currency HD wallet, users can easily make transactions in different currencies. 
The security features of the PINT wallet are also very impressive. Being a self-hosted wallet, PINT allows its users to control their private keys. This is done by allowing the user to back up their seed with them. Another security feature of this anonymous crypto wallet is that the user does not need to disclose any of their personal information such as email or phone number while using the wallet. 
The security of PINT can be attributed to the fact that is integrated with the TOR feature that ensures that information those using it stay anonymous while transacting crypto and other digital assets. All the transactions conducted within the PINT wallet run through an AES256 encryption status. If you wish to make a purchase or make exchanges in the darknet, the PINT wallet is an anonymous Bitcoin wallet to consider. 
10. Trezor Wallet
Trezor was launched in August 2014, and it was one of the very first wallets which could function both like a cold wallet and a hot wallet at the same time. If you ever land upon the Trezor website, you'd come across a very surprising section that is dedicated entirely to their security and safety. The section discusses the issues that they had faced previously in terms of the security of the account holders. Moreover, you can find out the steps and new updates that they have made to the wallet.
It is worth noting that Trezor is compatible with Android, iOS, macOS, and Linux. So, you can just plug in your wallet anytime and anywhere you want with a device. Trezor provides the best-in-class security features. The use of the recovery phase for entering the wallet is a very secure feature, so even if someone gets hold of your wallet, it is impossible to know the full-fledged phrase.
It entails a strict PIN setup process, which is difficult to crack by someone. If you are looking for an anonymous Bitcoin wallet, which will serve you right, then Trezor should work the best for you.
We also recommend: Best Cryptocurrency Price Prediction Sites to Follow
Conclusion
These anonymous Bitcoin wallets have different security modes to ensure that crypto transactions performed by crypto users remain anonymous and secure. They can be used in areas where there is an extreme threat to security, such as in the dark web, where anonymity is paramount.
An anonymous Bitcoin wallet must have adequate features that shield it from hawk-eyed individuals who may want to harvest the information of others or hack their accounts. We are all living at a time when data espionage and surveillance are a threat to personal freedom. In that case, by making use of these three top-notch applications, you will be one step ahead towards achieving financial sovereignty.
Featured image: Unsplash.com
Note: This post was originally published on 13 May 2021 and has been totally updated for the completeness and veracity of the content on 7 February 2021.
The post Which Is the Best Anonymous Bitcoin Wallet of 2022 appeared first on Coindoo.
Don't forget to share your review/suggestions for the android app.
All In One Crypto App is an execution-only service provider. The material provided on this website is for information purposes only and should not be understood as investment advice. Any opinion that may be provided on this page does not constitute a recommendation by All In One Crypto App or its agents. We do not make any representations or warranty on the accuracy or completeness of the information that is provided on this page. If you rely on the information on this page then you do so entirely on your own risks