When it comes to the channels users gain information from, counting them is useless – we already know there are more than we could think. And while this is a good thing, choosing a source that will deliver reliable or unbiased news and information is essential.  
This also happens in the cryptocurrency industry as more and more users start talking about the field. Blogs, news, social media posts, or podcasts are just some of the places where you will find crypto-related content.  
And today, we are going to focus on helping you find the best crypto podcast for your needs. 
What is a Crypto Podcast? 
A crypto podcast is a series of audio episodes streamed online, publicly available, or to paying users, depending on the podcast. A podcast usually focuses on some industries, thus creating and raising a community interested in that particular topic.  
The main benefit of podcasts is that they can be listened to at the audience's convenience, as they are posted on several specialized platforms and kept there for users to access anytime. 
The Best Cryptocurrency Podcasts Need to… 
… Be Objective 
When entering the crypto space, users need to learn things just the way they are, without being influenced by others' opinions. For sure, taking advice from experts is for the best, but it is essential to check objective sources to make your own idea of what crypto is. 
The best podcasts deliver objective ideas without letting the content take a subjective turn. 
… Be in Touch with the Market 
Users listening to crypto podcasts are there to find news about the industry or to learn more about digital assets. This is why the best cryptocurrency podcasts deliver up–to–date information that the audience can use to act in the markets. 
Recent content will always help creators rank higher than their competitors, as this is the information most users seek. 
… Deliver Content Fast 
Not only do content creators need to be up-to-date, but they also have to achieve that on time. If someone talks about crypto-related events after two weeks, it is highly possible that they will not be as relevant anymore.   
Once some piece of news comes out in the cryptocurrency space, investors and crypto enthusiasts will talk about it as soon as possible, not the day after or a week later. Opinions based on that event should be posted more quickly than ever to keep the audience interested.   
At best, a podcast can talk about past events to make an educated guess about the outcome of something about to happen. 
Top 15 Best Crypto Podcasts in 2023 
Indeed, there are hundreds or maybe thousands of crypto podcasts. And most of them have something valuable to offer, but we have gathered 15 of the best crypto podcasts you can find online. Take your headphones and let the listening begin! 
CoinDesk Podcast Network 
After thoroughly assessing numerous cryptocurrency podcasts, it's evident that CoinDesk hosts some of the most notable shows in the field. With a diverse range of podcasts catering to various specific aspects of the crypto industry, CoinDesk claims the top spot in this esteemed ranking.  
Among the remarkable selection of CoinDesk podcasts, you'll find: 
Markets Daily Crypto Roundup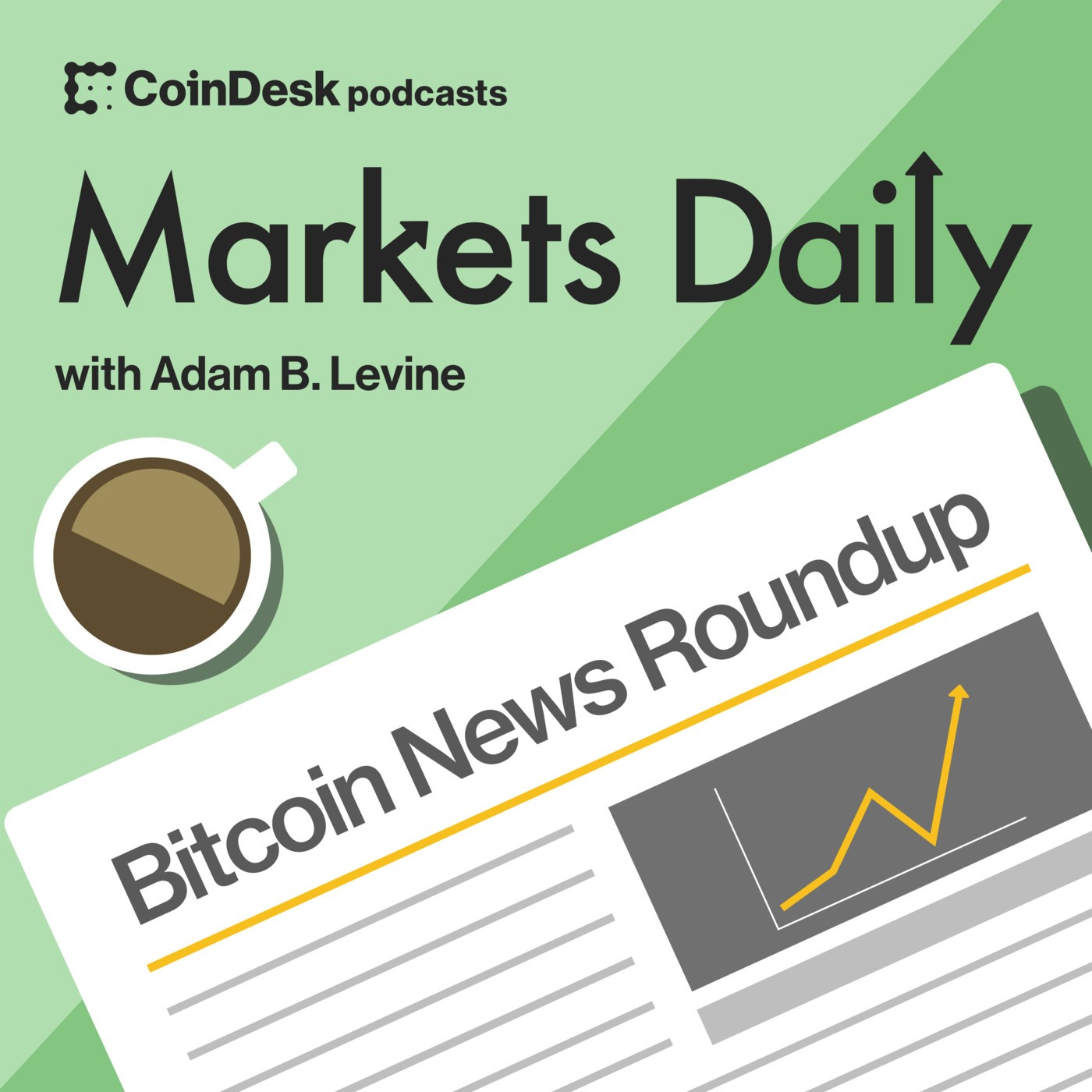 Source: Markets Daily Crypto Roundup
Adam B. Levine and Adrian Blust are hosting a daily podcast to inform their followers about the latest crypto-related events, and they are here to stay.   
The CoinDesk Podcast Network has many followers waiting to listen to each episode, saying that if the two hosts don't cover for a day or publish late, "it feels like nothing has happened in the crypto space." With such support from their followers, it is no wonder that Levine and Blust are covering as many stories as possible in their short yet valuable episodes.   
Both Markets Daily Crypto Roundup hosts objectively discuss the chosen topics while ensuring their content suits experienced investors and newcomers.   
Discover CoinDesk's Markets Daily Crypto Roundup series on: 
The Breakdown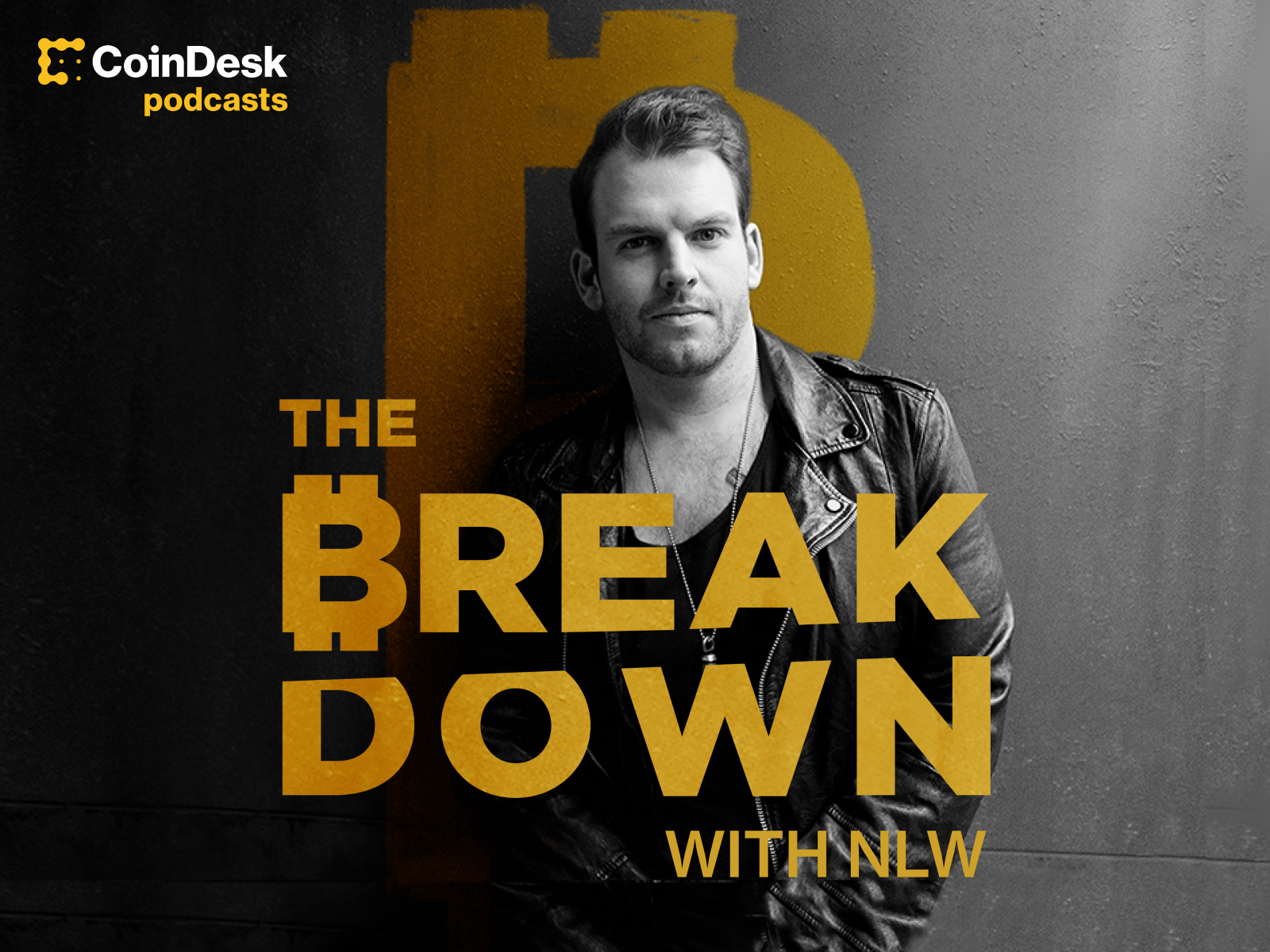 Source: The Breakdown Podcast
Also, a part of the CoinDesk Podcast Network, Nathaniel Whittemore hosts the Breakdown, and users enjoy his "intellectual analysis of current situations." Whittemore talks in this crypto podcast about Bitcoin analysis, crypto in general, geopolitics, and macroeconomics (of course, that also includes the global economy), always trying to keep his content interesting, up-to-date, and timely.   
With nine episodes per week, each lasting around 20 minutes, the host of The Breakdown ensures he tackles news and educational content while adding an objective perspective to the conversation.   
CoinDesk's The Breakdown Podcast is available on: 
Unchained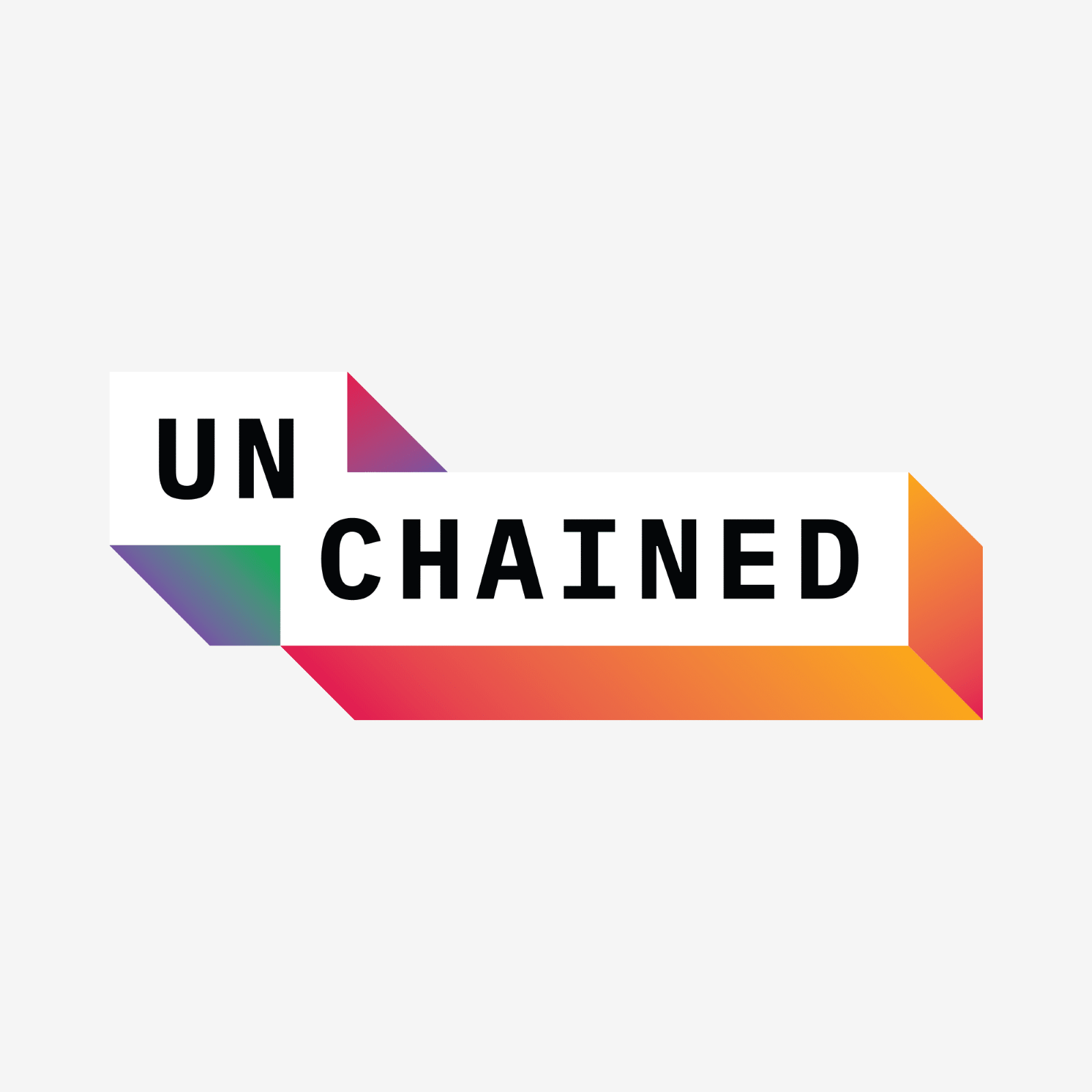 Source: Unchained
Unchained is an influential crypto podcast hosted by Laura Shin, a renowned journalist and crypto enthusiast.  
With a dedicated focus on blockchain technology, crypto assets, and the decentralized movement, Unchained features in-depth interviews with industry leaders, innovators, and experts who provide valuable insights into the rapidly evolving crypto world.  
On Unchained, every Tuesday, the users can get involved in insightful discussions with industry pioneers and experts on the latest issues and trends. Not to be missed can also "The Chopping Block" episodes featuring early-stage crypto investors discussing breaking news, and don't forget to join the weekly recap and Q&A sessions on Fridays.  
Unchained has engaging content and thought-provoking discussions, aspects that have made Unchained to become a trusted source of information and inspiration for individuals seeking to stay informed and connected in the blockchain space. 
Unchained Podcast is available on: 
Crypto News Alerts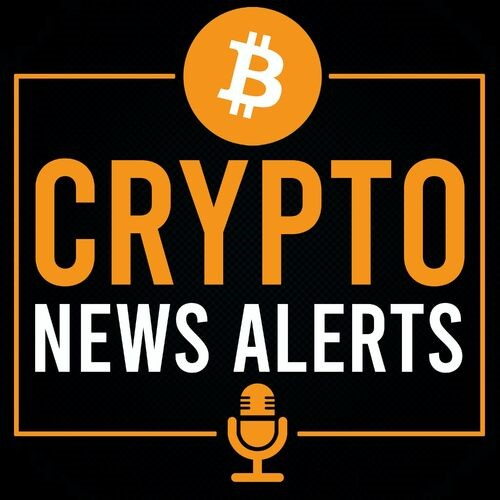 Source: Crypto News Alerts
Crypto News Alerts is all about delivering correct information fast, and Justin Verrengia always makes sure all of his followers find something new and valuable in his content. Justin posts daily, and his episodes do not go over 30 minutes; therefore, they are pretty easy to digest.  
In his podcast episodes, Justin aims to deliver the latest news in the crypto world, designing the content to be understandable by anyone, regardless of their knowledge about cryptocurrencies.  
When you find yourself looking for latest Bitcoin, Ethereum, and other popular cryptocurrencies news, Crypto News Alerts is the place to be. Moreso, Justin is always managing to deliver relevant news to his followers. Thus, if something new needs to be spread among crypto enthusiasts, Justin will indeed manage to fill you in. 
Crypto News Alerts can be found on platforms such as: 
Crypto 101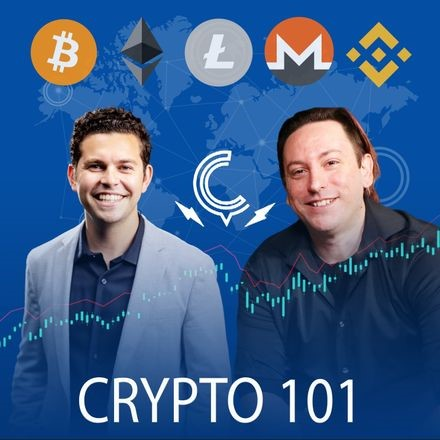 Source: Crypto 101 
Started in 2017 and hosted by Aaron Malone and Bryce Paul, Crypto 101 has become one of the most-viewed podcasts in the crypto world. The two hosts are talking about the basics of crypto and not only, and their effort has brought outstanding awards for the podcast, too.  
Crypto 101 is a perfect fit for newcomers to the crypto industry, as it provides data-rich information about topics that can easily get misunderstood, such as blockchain technology, NFTs, cloud computing, or bear and bull markets. 
Bryce Paul and Aaron Malone have also published a book called Crypto Revolution, which talks about the cryptocurrency and blockchain worlds in both informational and instructional ways. Furthermore, the podcast had several remarkable partners, such as Binance, eToro, and Aelf.  
Crypto 101 Podcast is available on: 
The Pomp Podcast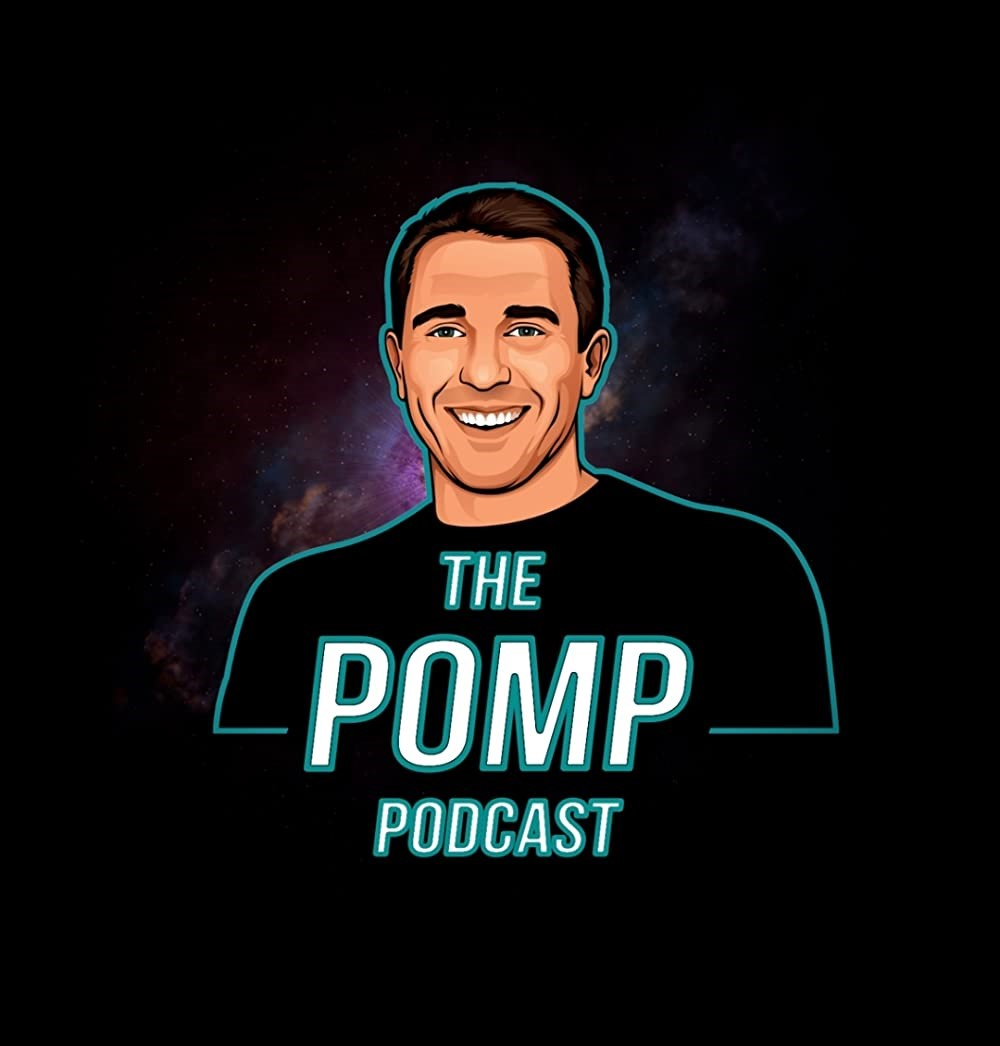 Source: The Pomp Podcast
The Pomp Podcast, hosted by the esteemed Anthony Pompliano (aka Pomp), stands as a top-rated business podcast revered by crypto investors and entrepreneurs alike. Pomp skillfully curates engaging in depth conversations with the most captivating figures from the realms of business, finance, and cryptocurrency. 
The guest list on this renowned podcast reads like a who's who of the crypto world, featuring billionaire crypto enthusiasts such as Mark Cuban and Chamath Palihapitiya, revered retired army general Tony Thomas, best-selling author Robert Kiyosaki, and numerous other influential figures in the crypto investment and blockchain innovation sphere. 
With a focal point on Bitcoin (mainly being a Bitcoin podcast) and the overarching impact of blockchain technology, The Pomp Podcast delves into enthralling discussions covering a vast array of topics within the crypto-verse.  
The Pomp Podcast is available on: 
What Bitcoin Did 
Source: What Bitcoin Did
Led by esteemed journalist and passionate advocate for Bitcoin, Peter McCormack, What Bitcoin Did stands as a highly regarded triweekly crypto podcast that brings forth enlightening interviews with experts in the realms of Bitcoin development (as you can already intuit from the name, being a Bitcoin podcast in particular), privacy, investment, and adoption. 
Since its inception in November 2017 and thanks to the host Peter McCormack, What Bitcoin Did has amassed an impressive collection of over 500 episodes, establishing itself as a go-to resource for beginners seeking valuable insights into the world of cryptocurrencies. 
This podcast captivates listeners with engaging conversations featuring some of the industry's most influential and knowledgeable individuals. From developers to investors, journalists to CEOs of Bitcoin companies, the breadth of guests ensures diverse perspectives and expertise. 
What Bitcoin Did Podcast is available on: 
Bitcoin Audible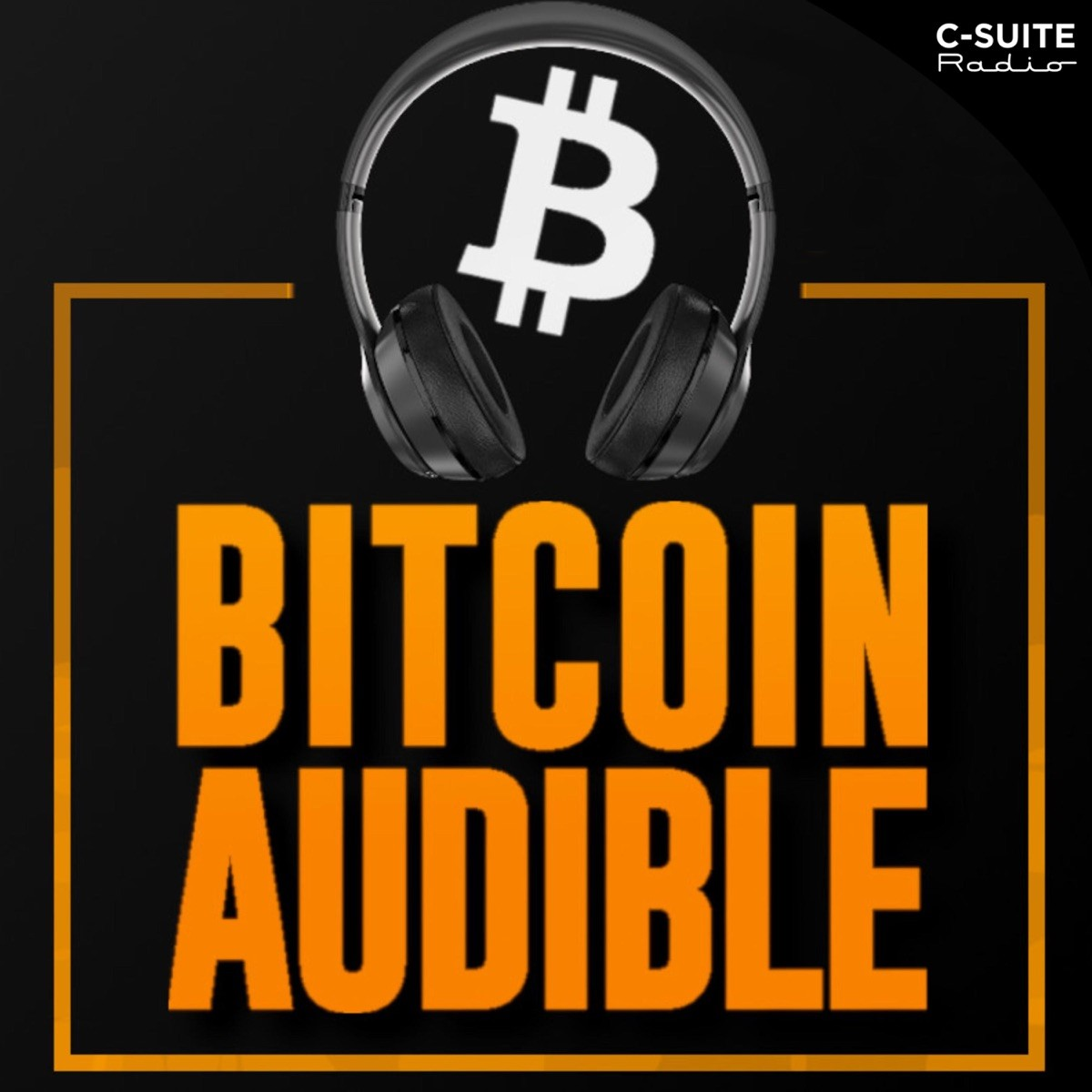 Source: Bitcoin Audible
Bitcoin Audible (another show intended to be primarily a Bitcoin podcast), hosted by the highly knowledgeable Guy Swann, is a captivating cryptocurrency podcast that delves into various facets of Bitcoin, including investment insights, economic analysis, philosophical foundations, and technological fundamentals. With a mission to spread knowledge and make Bitcoin accessible to all, Swann's expertise and passion shine through each episode. 
While the topics explored on the podcast may initially appear daunting to crypto beginners, Swann's exceptional talent lies in his ability to demystify complex technical concepts jargon-free, ensuring that everyone can grasp the fascinating world of digital currencies.  
Bitcoin Audible is available on: 
Bankless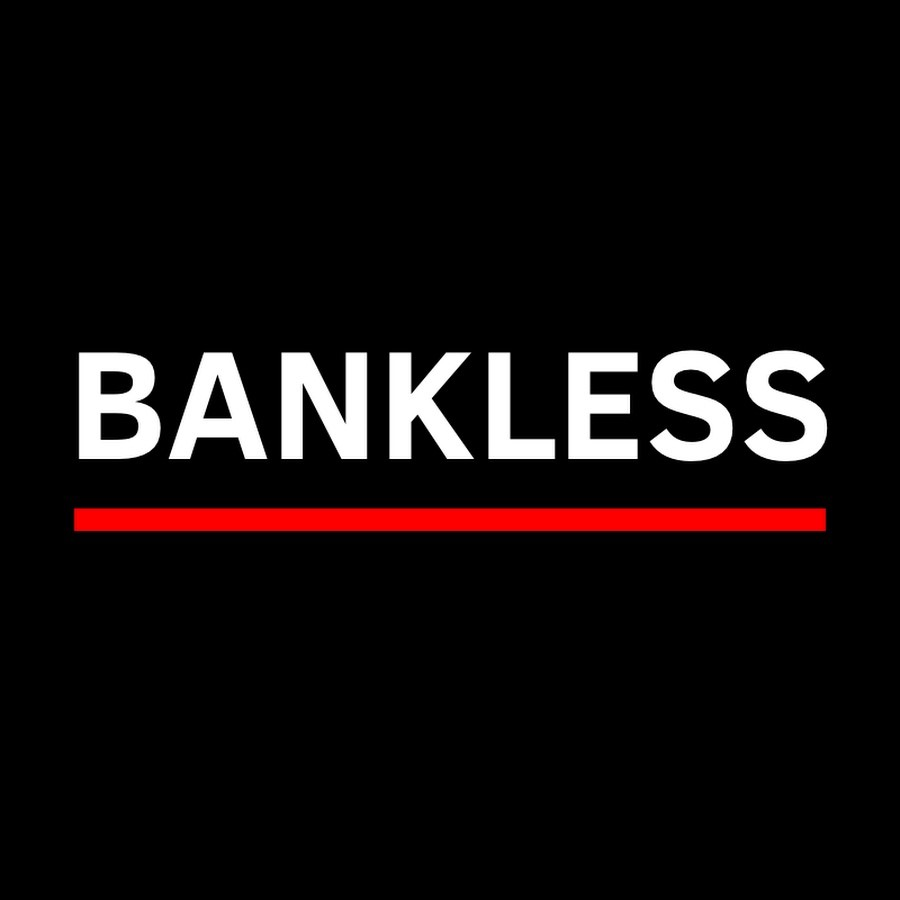 Source: Bankless
Led by renowned crypto-asset investors and entrepreneurs Ryan Sean Adams and David Hoffman, Bankless presents itself as the definitive resource for all things related to crypto finance. With a particular focus on the Ethereum project and Web3, Adams and Hoffman engage in insightful conversations that unravel a diverse array of topics, ranging from the intricacies of venture capitalism in Web3 to demystifying the concept of the Metaverse. 
If you harbor a belief in the transformative potential of Ethereum, DeFi, NFTs, Web3, and the Metaverse, then Bankless is an essential addition to your podcast playlist; whether you're seeking to expand your knowledge, explore innovative tactics and strategies, or uncover new frontiers in crypto finance. 
Bankless Podcast is available on: 
Crypto Casey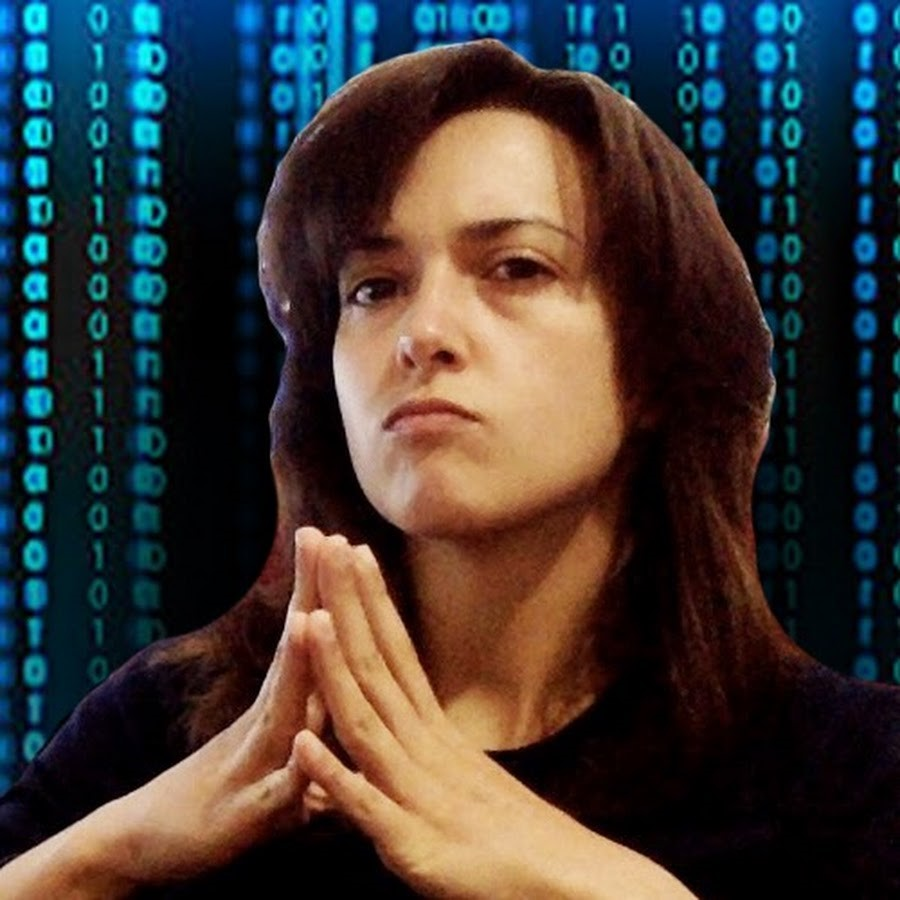 Source: Crypto Casey
Another podcast that is right for newcomers is the one hosted by Casey Leigh Henry. Also known as Crypto Casey, she is a blockchain expert and cryptocurrency educator aiming to inform worldwide crypto enthusiasts how things work in the industry. 
Casey has been investing in crypto for over ten years, and talking about this topic is even more accessible and helpful for users listening to her podcast. Moreover, Crypto Casey talks about crypto reviews weekly; thus, experienced investors can also learn new things by following her online activity.   
The crypto basics, how-to's, and reviews Crypto Casey talks about can be listened to on: 
Stephan Livera Podcast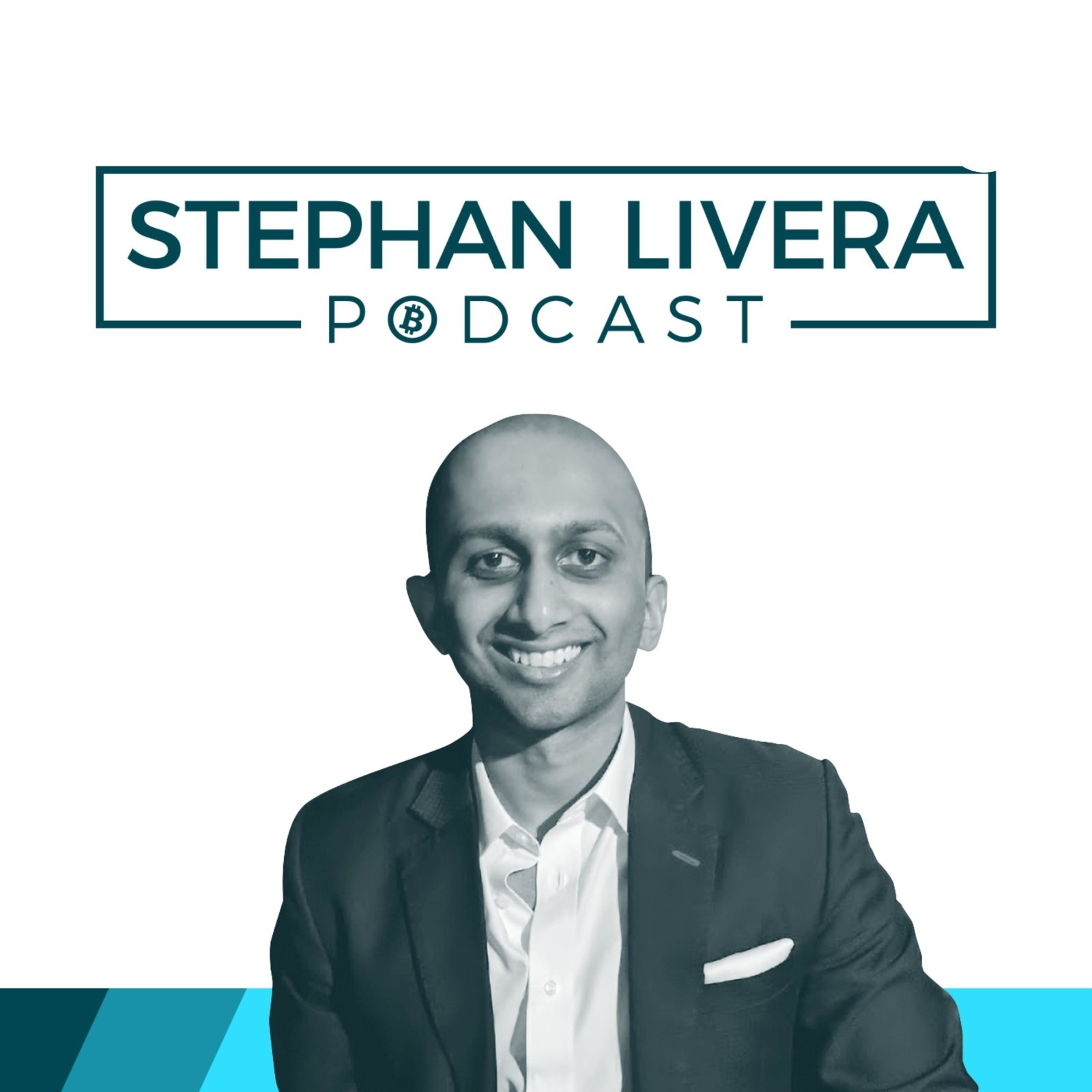 Source: Stephan Rivera Podcast
Stephan Livera, the host of an engaging cryptocurrency podcast, brings together a stellar lineup of high-profile guests to delve into crucial aspects of the digital landscape and explore a wide range of topics in crypto finance, such as libertarianism, Austrian economics, Bitcoin technology, and the macro perspective. 
From thought leaders like Andreas M. Antonopoulos and Elizabeth Stark to visionary figures like Jack Dorsey, Stephan's podcast offers a valuable opportunity for listeners to learn and gain insights from some of the brightest minds in economics and technology.  
Stephan Livera Podcast is available on: 
The Money Movement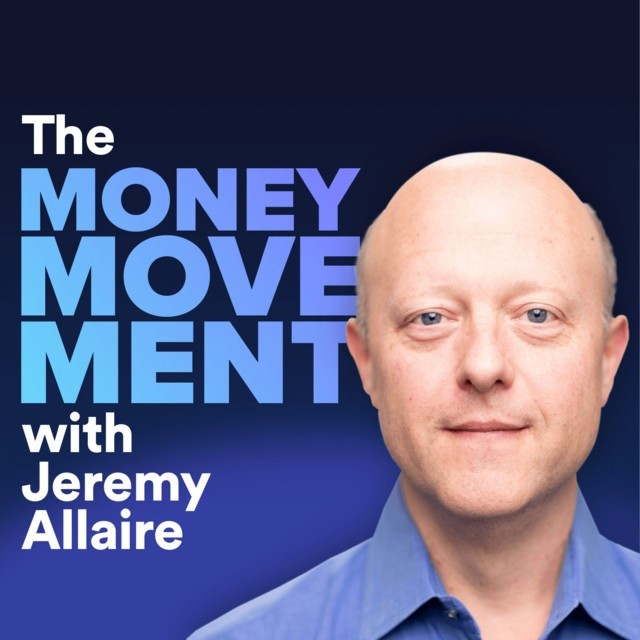 Source: The Money Movement
Presented by Jeremy Allaire, co-founder and CEO of Circle, The Money Movement is an engaging video podcast series that delves into the dynamic world of crypto and digital money, exploring the ideas and issues shaping this evolving landscape. 
In each episode, Allaire engages in enlightening conversations with thought leaders and innovators in the blockchain space, covering various crypto topics. The podcast offers valuable insights from the future of decentralized autonomous organizations (DAOs) to the transformative potential of metaverses and the exciting world of crypto gaming.  
For those seeking a deeper understanding of blockchain's potential across various sectors, The Money Movement is a premier cryptocurrency podcast that deserves a spot on your subscription list.  
The Money Movement Podcast can be found on platforms such as: 
 The Bitcoin Magazine Podcast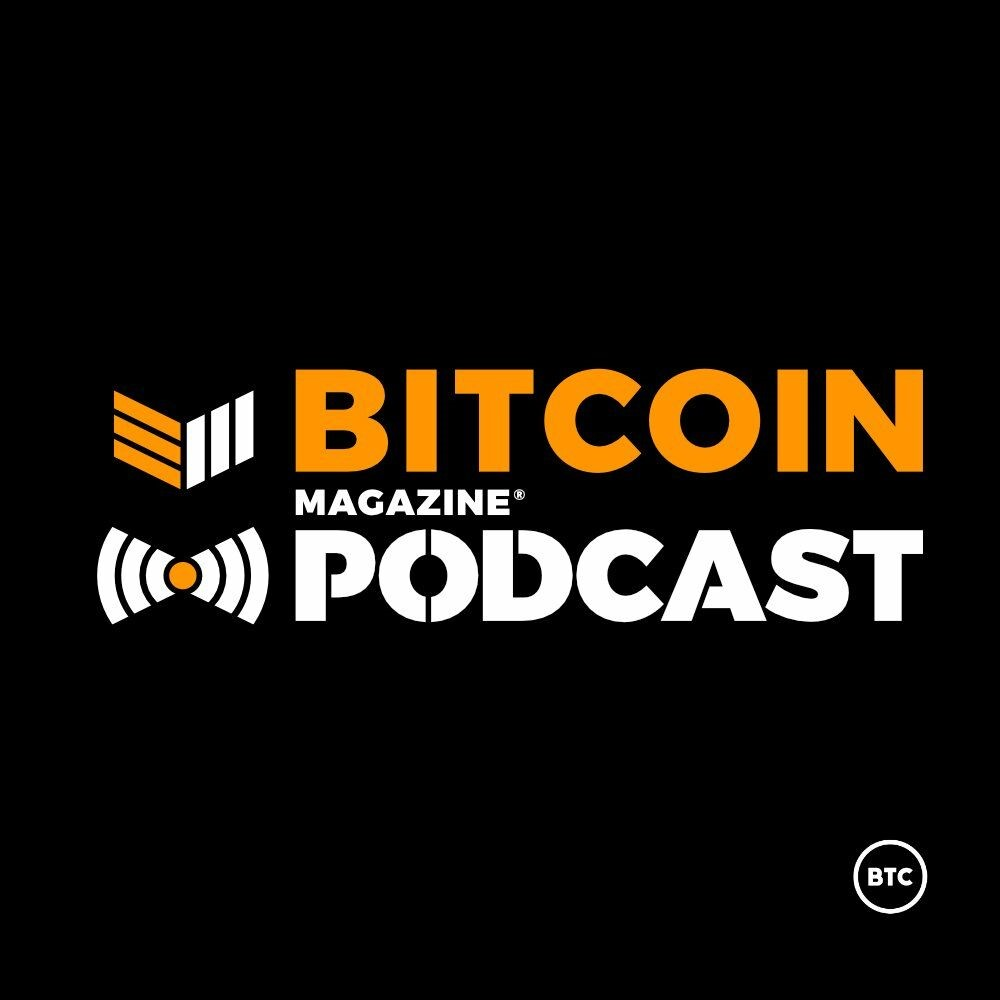 Source: The Bitcoin Magazine Podcast
Immerse yourself in the world of blockchain with The Bitcoin Magazine Podcast, a daily podcast brought to you by Bitcoin Magazine, a trusted and esteemed source of news and expert insights on Bitcoin.
Regarded as the pinnacle of Bitcoin podcasts in the crypto community, this highly acclaimed podcast takes you through the captivating stories that shape the price, philosophy, and community surrounding the world's most renowned cryptocurrency. 
Not only does the podcast offer comprehensive coverage of the latest developments, but also podcast features enlightening interviews with industry leaders. Prepare to gain valuable insights from notable guests spanning diverse fields, including visionary angel investor and tech founder Balaji Srinivasan, renowned entrepreneur and political leader Andrew Yang, and prominent human rights advocate Alex Gladstein, among many influential voices in the thriving blockchain ecosystem. 
The Bitcoin Magazine Podcast is available on: 
The Bad Crypto Podcast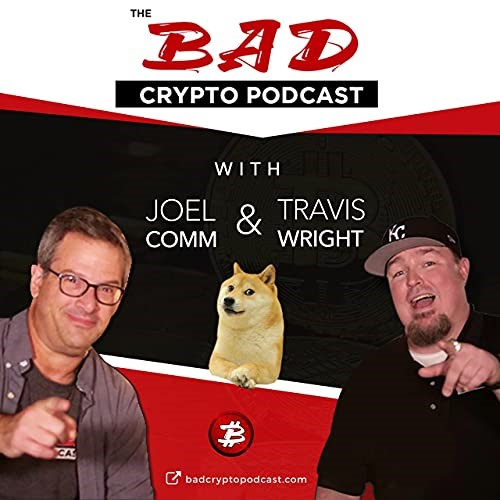 Join Joel Comm and Travis Wright, technologists and avid supporters of blockchain technology, as they unravel the complexities of Bitcoin, blockchain, Ethereum, altcoins, NFTs, and ICOs on The Bad Crypto Podcast. Designed with cryptocurrency beginners in mind, this podcast aims to simplify and demystify the world of cryptocurrencies.
You can prepare for a delightful blend of informative discussions and lighthearted humor as Joel Comm and Travis Wright navigate the intricacies of the crypto space. Their witty banter and self-deprecating charm make this podcast perfect for those seeking an enjoyable and educational cryptocurrency experience.
The Bad Crypto Podcast is accessible on:
gm from Decrypt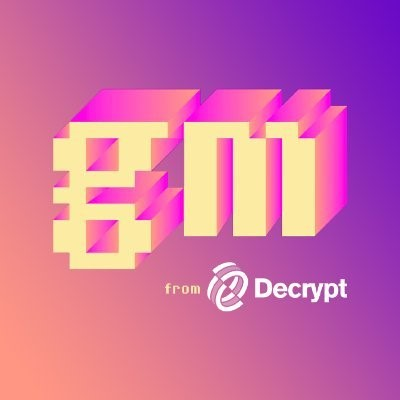 Source: gm from Decrypt
Join host Stacy Elliott and a team of skilled journalists from Decrypt as they deliver insightful and in-depth discussions with renowned figures in the cryptocurrency space.
Gain valuable knowledge about the latest developments in Bitcoin, Ethereum, DeFi, NFTs, DAOs, the Metaverse, and the vibrant world of Web3 culture.
gm from Decrypt Podcast is available on:
Coin Stories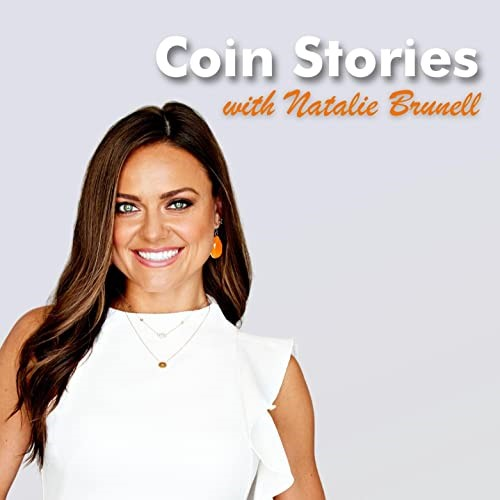 Source: Coin Stories
Coin Stories, the captivating podcast that emerged in 2021, has quickly become a favorite among both crypto novices and enthusiasts alike. Immerse yourself in the world of Bitcoin and macroeconomics by engaging in one-on-one interviews with influential figures in the industry. 
Led by Natalie Brunell, an investigative journalist and educator, each episode of Coin Stories invites thought leaders from diverse backgrounds such as economics, politics, technology, and cryptocurrency. With her warm and inviting style, Natalie skillfully crafts insightful questions that delve into digital currencies, monetary policies, economics, blockchain technology, and other fascinating subjects within the crypto space.  
Coin Stories Podcast is available on:  
FAQ
On Which Platforms Can I Watch the Best Crypto Podcasts?
The best platforms on which you can watch the best crypto podcasts I mentioned above are Apple Podcasts, Spotify, Google Podcasts, and YouTube. Most of the podcasts mentioned above are present on all of these platforms.
Why Should I Watch Crypto Podcasts?
Podcasts serve as an invaluable resource for staying abreast of the ever-evolving landscape of cryptocurrency, offering a wealth of news, developments, and valuable insights from prominent industry figures. If you're eager to deepen your knowledge and broaden your understanding of digital assets, we wholeheartedly encourage you to explore the recommended podcasts above. They provide a gateway to expanding your expertise and staying informed in this dynamic and transformative field.
In Conclusion
In the vast landscape of online crypto information, users have many options to explore and discover new insights about the industry. However, it is crucial to exercise discernment, as not all sources provide accurate and reliable information.
Regarding best crypto podcasts, it's essential to prioritize those that offer objective perspectives, stay up-to-date with the latest developments, and deliver information promptly to ensure its relevance. Users can stay informed and make informed decisions by choosing podcasts that meet these criteria.
The curated selection of podcasts encompasses a diverse range of captivating topics, delving into industry trends, investment strategies, technical intricacies, and the philosophical underpinnings of cryptocurrencies. With such a wide array of options, we hope you have discovered a podcast that resonates with your interests and leaves you informed and inspired.
Which cryptocurrency podcasts are you recommending?
The post The Best Crypto Podcast: Top 15 to Check  appeared first on Coindoo.
Don't forget to share your review/suggestions for the android app.
All In One Crypto App is an execution-only service provider. The material provided on this website is for information purposes only and should not be understood as investment advice. Any opinion that may be provided on this page does not constitute a recommendation by All In One Crypto App or its agents. We do not make any representations or warranty on the accuracy or completeness of the information that is provided on this page. If you rely on the information on this page then you do so entirely on your own risks