The post Shiba Inu's Shibarium Ready for Relaunch, While This Bitcoin Alternative is Trending Among Investors appeared first on Coinpedia Fintech News
As technology advances, more projects invade the DeFi ecosystem with improved features and advanced technological applications that parent blockchains like Bitcoin and Ethereum do not have. To stay relevant, some of these existing projects carry out network upgrades. For instance, Ethereum transformed its consensus from proof-of-work to proof-of-stake to make the network more scalable and environmentally friendly. Shiba Inu is pushing for a network upgrade called Shibarium. At the same time, a Bitcoin hard fork altcoin called Bitcoin Spark is trending among crypto lovers and DeFi enthusiasts. 
What is Shibarium?
Shiba Inu's Shibarium project has been among the most anticipated network upgrades in the decentralized ecosystem. The Shiba Inu ecosystem developers are expected to release the network upgrade soon through careful scrutiny of validation data and completed transactions. The news was announced by Shytoshi Kusama, who posted that the network was "almost ready" for public release. Kusama also mentioned that the project is still under testing for enhancements, optimizations, and improvements. As Shiba Inu developers brace for the launch, a new Bitcoin hard fork is trending among investors.
Shiba Inu has a high unlikelihood of getting to $1. The current price of SHIB is low, and its market cap will need to exceed that of major cryptocurrencies, including Bitcoin and Ethereum.
What is Bitcoin Spark?
Bitcoin Spark is a new digital project aiming to revolutionize cryptocurrencies with massive utility and functionalities. The project is the latest and most trending Bitcoin alternative hitting the markets. Although the project is relatively new, some Ethereum whales have already commenced buying out the project's ICO. 
Bitcoin Spark is currently on presale, and the native token of the ecosystem is available to enterprising investors at a discounted price. This price is significantly low compared to the challenges the project is looking to solve and the potential upside of its BTCS tokens.
The platform will use a new technology called proof-of-process to validate and process transactions. The proof-of-process consensus algorithm is a unique validation method that incorporates proof-of-work, proof-of-stake consensus methods, and an advanced revenue-sharing algorithm. 
This means the project has miners and staking validators manning the network simultaneously to earn rewards. The specialized algorithm will ensure a fair distribution of rewards to network validators in a standardized and balanced way.
Bitcoin Spark is working on introducing a device application that will be compatible with various processing units, including Android, iOS, Windows, Mac OS, and Linux. The processing will occur in the devices through the CPU or GPU and the Random Access Memory (RAM) in a way that does not interfere with the normal functions of the devices being used.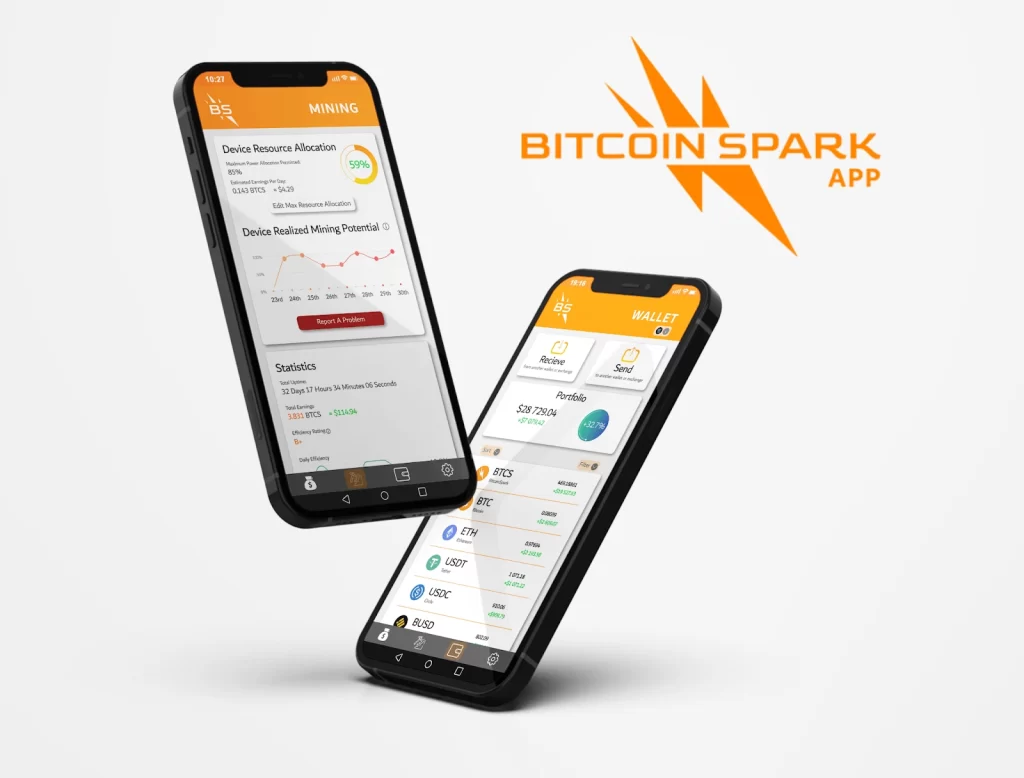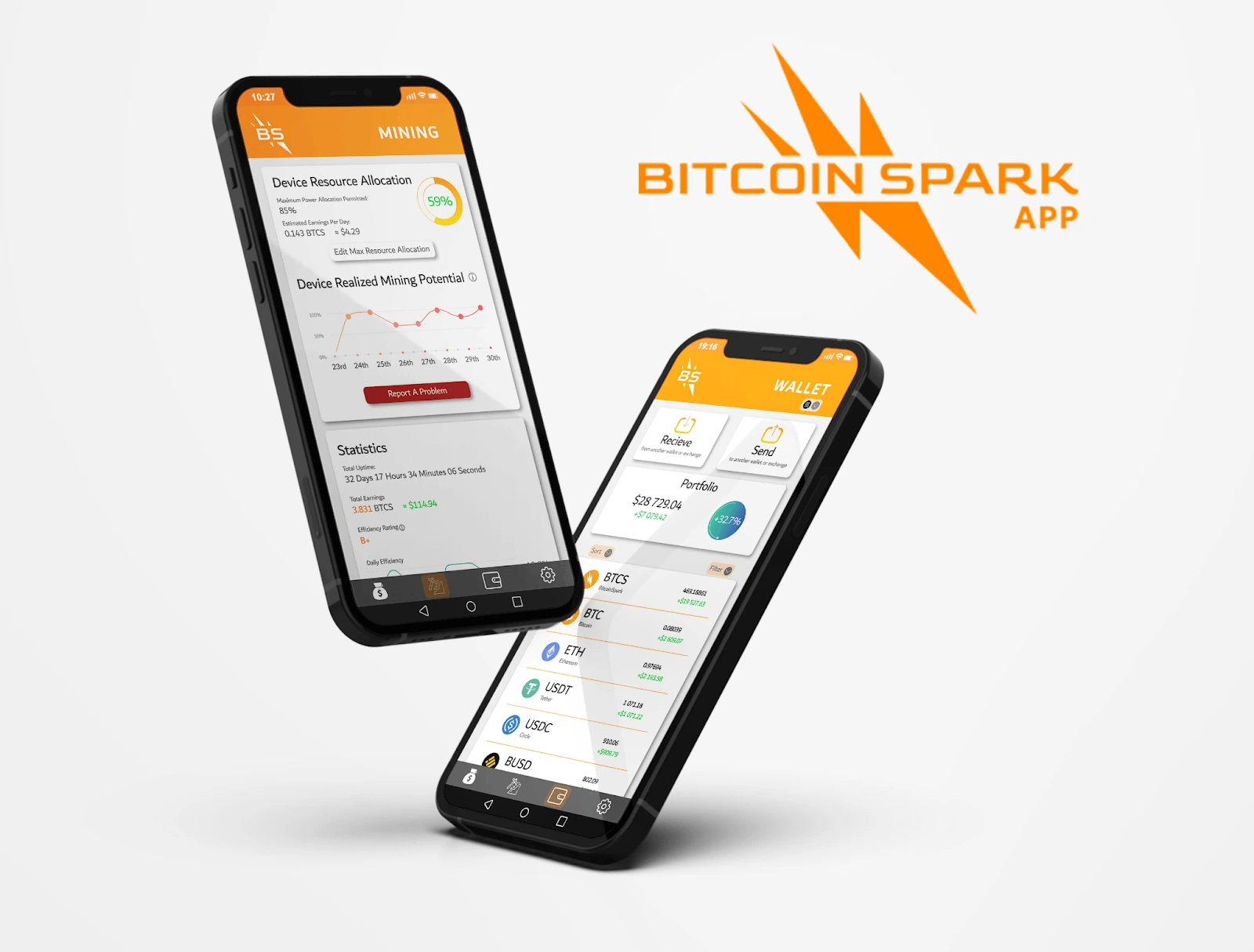 The team will also release the repository for the public developers to develop their mining applications instead of creating an overreliance on the team devs. This will further promote decentralization, which is among the project's main goals. Bitcoin Spark will also introduce revenue streams for members of the community. 
The devs will integrate a system that lends out processing power yielded by miners to external organizations in exchange for BTCS tokens, the utility token of Bitcoin Spark. These revenue streams will allow Bitcoin Spark's community members to earn more rewards for their participation in building the ecosystem. 
Bitcoin Spark is currently in its third ICO phase, where each BTCS token is available from grabs at $2. This might be your turning point if you missed Bitcoin's chance when the token was at $2.
Learn more about Bitcoin Spark on:
Website: https://bitcoinspark.org/ 
Don't forget to share your review/suggestions for the android app.
All In One Crypto App is an execution-only service provider. The material provided on this website is for information purposes only and should not be understood as investment advice. Any opinion that may be provided on this page does not constitute a recommendation by All In One Crypto App or its agents. We do not make any representations or warranty on the accuracy or completeness of the information that is provided on this page. If you rely on the information on this page then you do so entirely on your own risks