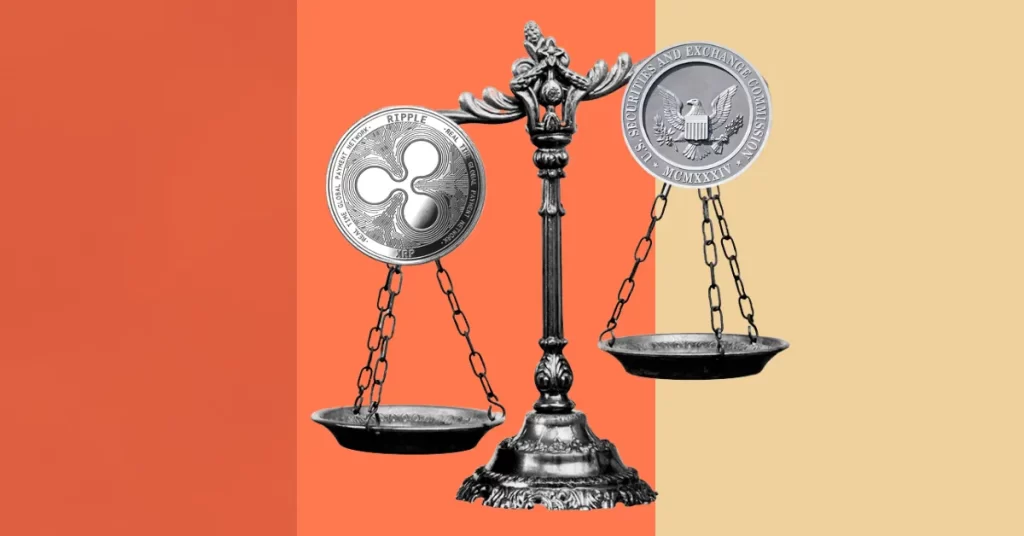 The post Ripple vs. SEC: Unveiling the Aftermath of Hinman's Unethical Conduct appeared first on Coinpedia Fintech News
Among the notable figures in the SEC, individuals like Marc Fagel have made their mark by adhering to stringent ethical guidelines. Some of our SEC officials are living life by the book, avoiding individual stocks, crypto, or other commodities. They're guarding your interests with a 401K. Sounds great, right?
Sadly, not everyone's playing fair, especially the higher officials: Directors, Commissioners, Chairmen. Conflicts of interest have morphed into something far more serious, and potentially criminal.
The Criminal Bar: Appearance is Everything
Section 18 USC 208 of the financial criminal conflict bar is unambiguous in its expectations: even the appearance of impropriety can lead to criminal charges. This statute underscores the gravity of ethical conduct, sending a clear signal that public trust cannot be compromised.
The story of William Hinman, an active ongoing profit-sharing partner at Simpson Thacher while working at the SEC, offers a compelling case study in alleged misconduct. Despite directives to distance himself from conflicts, emails suggest a blatant disregard for ethical guidelines. Ignoring directives again? Meeting three more times after being told to stop? Note the audacity!
Now Read – Will The SEC Approve All ETF Applications At once to Avoid Favoritism?
With a tantalizing lunch meeting, Hinman's connection to the IPO of Canaan, a producer of Bitcoin and Ethereum mining equipment, adds fuel to the fire. Was there profit from this connection? Making profits while serving at the SEC? The jury is still out, but suspicions are swirling.
Ripple suffered for framed-up reasons
The mystery deepens with Hinman's involvement in the lawsuit against Ripple. The lawsuit has cost $100 Million dollars and long years of stunted growth and slow adoption for Ripple. The rumor is loud and clear all this was done for some big players who had an interest in Ripple Rival Ethereum!
From MoneyGram to One River's billion-dollar bet on Bitcoin and Ethereum, there's a trail of corruption that's getting harder to ignore. 
These allegations pose fundamental questions about the integrity of those at the helm of financial regulation. A public that loses trust in its watchdogs will inevitably question the entire system's legitimacy.
The unfolding drama offers a sobering lesson: When money, power, and ethics collide, the fallout can be explosive. The time has come to ensure that our institutions remain worthy of the trust placed in them.
Don't forget to share your review/suggestions for the android app.
All In One Crypto App is an execution-only service provider. The material provided on this website is for information purposes only and should not be understood as investment advice. Any opinion that may be provided on this page does not constitute a recommendation by All In One Crypto App or its agents. We do not make any representations or warranty on the accuracy or completeness of the information that is provided on this page. If you rely on the information on this page then you do so entirely on your own risks