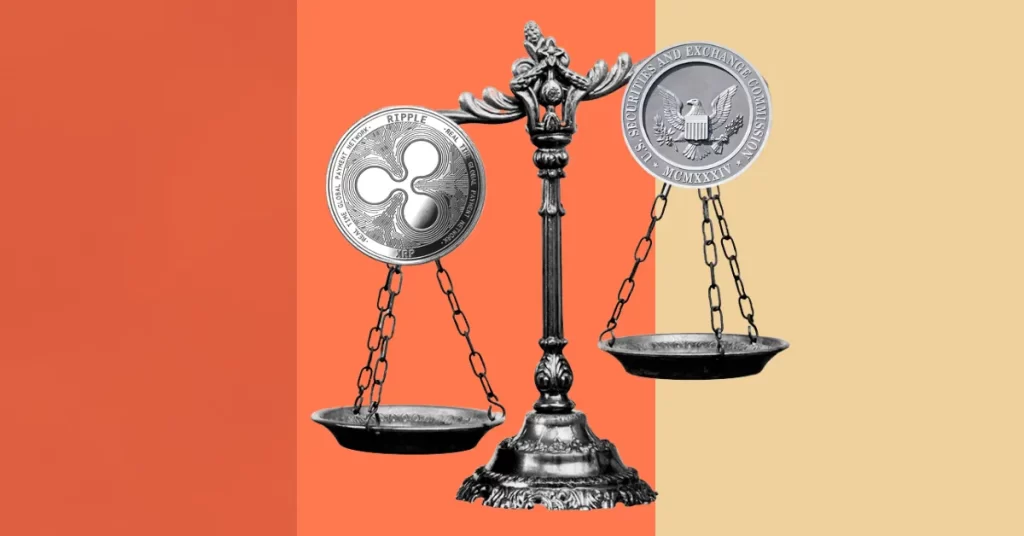 The post Ripple vs. SEC: SEC's 'No Value' Argument for XRP Hits a Legal Hurdle appeared first on Coinpedia Fintech News
Ripple, the fintech company, known for its payment solutions and the cryptocurrency XRP, has recently filed a countermove to the SEC's interim appeal in court. The SEC, which has claimed that XRP is merely "computer code with no intrinsic value," filed an interim appeal motion to give weight to its viewpoint. But Ripple denied the SEC's claims by pointing out that the court had made "no such ruling" that XRP lacks inherent value.
XRP is more than a Code
Ripple backed up its assertions by emphasizing XRP's role as a 'bridge virtual asset' for intercontinental transactions. The company's legal team stated that the court had clearly found that XRP tokens do not meet the Howey Test's requirements for being an investment contract. In layman's terms, the court did not deem XRP to be a security. Surely, XRP is more than a mere computer code. 
Ripple also clarified its future legal strategies in the filing. If the SEC's interim appeal is approved, Ripple has announced it will file cross-appeals. Specifically, the company plans to contest the court's judgment related to institutional sales of XRP and will also defend against any attempts by the SEC to classify post-lawsuit sales of XRP to On-Demand Liquidity (ODL) customers as securities.
Crypto Law Experts Respond
Bill Morgan, an Australian lawyer with expertise in cryptocurrency law, emphasized Ripple's commitment to defending its post-lawsuit ODL customer sales. Morgan specified that Ripple would resist these transactions being classified as investment contracts.
 On the other hand, John Deaton, an XRP lawyer, expressed scepticism about the SEC's motivations. He confidently predicted that Judge Torres would not grant the SEC's request for an interlocutory appeal, as he believes the SEC shows no "allegiance to the law."
Don't forget to share your review/suggestions for the android app.
All In One Crypto App is an execution-only service provider. The material provided on this website is for information purposes only and should not be understood as investment advice. Any opinion that may be provided on this page does not constitute a recommendation by All In One Crypto App or its agents. We do not make any representations or warranty on the accuracy or completeness of the information that is provided on this page. If you rely on the information on this page then you do so entirely on your own risks