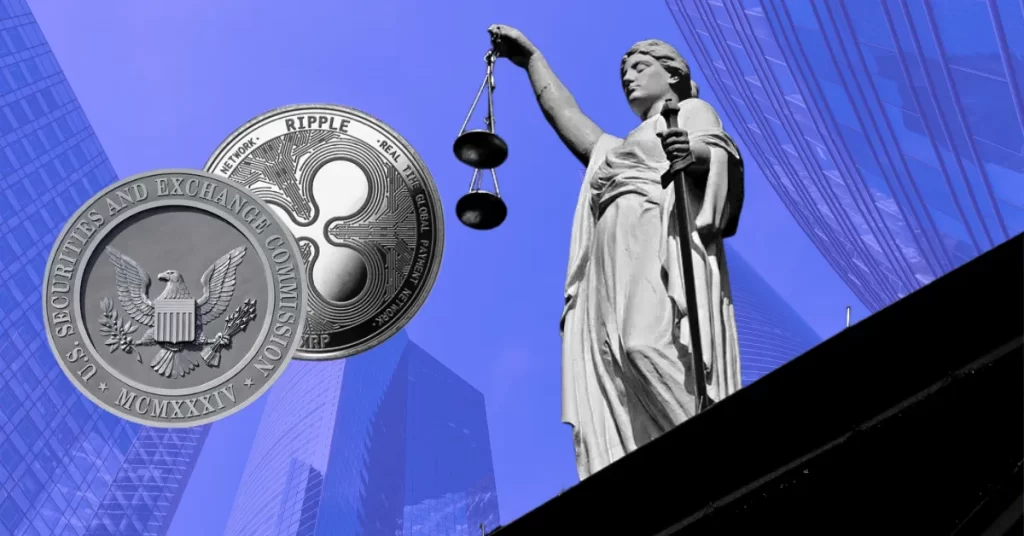 The post Ripple-SEC Case Raises Uncertainty Amid Positive Developments; Industry Experts Stress Clarity in Token Classification appeared first on Coinpedia Fintech News
After some positive developments for Ripple in July regarding its case against the SEC about XRP's classification, things have gotten uncertain again. We're all waiting for the final decision in the US court, but it's not clear if Ripple will win or not. Cryptocurrencies and blockchain technology have been at the forefront of discussions in recent times and Ripple has been making headlines for demanding clarity.
Karen Ottoni,  the Sr. The Director of Ecosystem and Strategic Initiatives at Hyperledger Foundation said in a conversation with Thinking Crypto that while comprehensive regulations from congressional bodies are still in the works, the ruling provides some clarity from the courts. A key takeaway from this ruling is that tokens themselves are not inherently considered securities. Rather, the focus is on how these tokens are packaged and presented to investors.
Karen explained that while it's hard to talk about the Ripple case directly, the clear explanations from these rulings really matter. They help everyone, like governments, regulators, and people in the market, to know what tokens and securities mean in the world of cryptocurrency.
Furthermore, central banks around the world are considering the implementation of Central Bank Digital Currencies (CBDCs) using blockchain technology. For instance, the Central Bank of Brazil announced plans to build a CBDC on Hyperledger Basu, while countries like Nigeria and Norway have already launched CBDCs using Hyperledger technology.
She said, "It is definitely always very useful to have clarification on how governments or regulatory bodies are defining tokens and securities, as well as how they are being used."
Ripple Labs and its senior executives, Brad Garlinghouse and ChrisLarsen, were accused by the SEC of selling securities unlawfully. The court agreed with the SEC on some points, like Institutional Sales, but disagreed on other matters in their summary judgment motions. In the recent update, the parties in the Ripple-SEC case told Judge Analisa Torres when they're available. Ripple's legal team said they're ready for trial in the second quarter of 2024.
Don't forget to share your review/suggestions for the android app.
All In One Crypto App is an execution-only service provider. The material provided on this website is for information purposes only and should not be understood as investment advice. Any opinion that may be provided on this page does not constitute a recommendation by All In One Crypto App or its agents. We do not make any representations or warranty on the accuracy or completeness of the information that is provided on this page. If you rely on the information on this page then you do so entirely on your own risks