The post Is Bloomberg's Billionaire Ranking Misleading? Binance CEO Calls Out Inaccuracies in Latest Report! appeared first on Coinpedia Fintech News
Bloomberg recently published their annual list of the richest people in the world, ranking changpeng zhao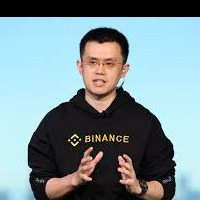 changpeng zhao
founder and ceo at Binance
Changpeng Zhao is the Founder and Chief Executive Officer at Binance.His contribution to the enhancement of Binance made the platform world's largest cryptocurrency exchange since its inception in 2017. Zhao launched the blockchain network Binance Smart Chain which has made a remarkable contribution to the development of the decentralized finance ecosystem. Whereas in 2019, he launched Binance's US affiliate, Binance.US.  
He is commonly known as CZ, a Chinese-Canadian Business Executive who has been ranked 113th richest in the globe as of 2022. In the past, he founded Fusion Systems, a trading system for brokers famous for some of the fastest high-frequency trading systems for brokers. Zhao has served as a member of the team that developed Blockchain.info and played the role of Chief Technology Officer of OKCoin, a secure cryptocurrency exchange platform for Bitcoin, Ethereum, Dogecoin, and other crypto assets.

EntrepreneurInvestorChief Executive Officer

, the CEO of binance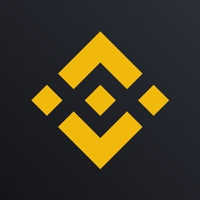 binance

binance@miceneurol.com




 , as the third wealthiest person in the world. According to the report, as of April 5th, Zhao's estimated net worth was $28.2 billion.
However, CZ has denied these claims and called out bloomberg




 for inaccuracies in their reporting. In a statement, he asserted that his age and reported net worth are incorrect.
Furthermore, the report suggested that FTX, a cryptocurrency exchange, was a rival of Binance and that Binance's growth has increased exponentially since FTX's decline. But Zhao corrected this statement, emphasizing that Binance has never viewed FTX as a rival and has always welcomed well-run exchanges in the industry.
Despite the controversy surrounding the report, Bloomberg's annual ranking is highly anticipated and widely followed in the business world. Many cryptocurrency enthusiasts look forward to seeing the impact of the volatile market on the net worth of the industry's most influential figures.
Let us keep this year simple
Changpeng Zhao is keen to clear the cryptocurrency industry from fake news. He took to Twitter to urge users to be careful of misinformation and announced his plans to focus on education, compliance, and improving Binance's products and services in 2023.
He emphasized the need to ignore negative news and attacks and has been actively calling out inaccuracies in the news. As a top industry leader, CZ is committed to keeping the crypto industry informed and free from fake news.
Don't forget to share your review/suggestions for the android app.
All In One Crypto App is an execution-only service provider. The material provided on this website is for information purposes only and should not be understood as investment advice. Any opinion that may be provided on this page does not constitute a recommendation by All In One Crypto App or its agents. We do not make any representations or warranty on the accuracy or completeness of the information that is provided on this page. If you rely on the information on this page then you do so entirely on your own risks