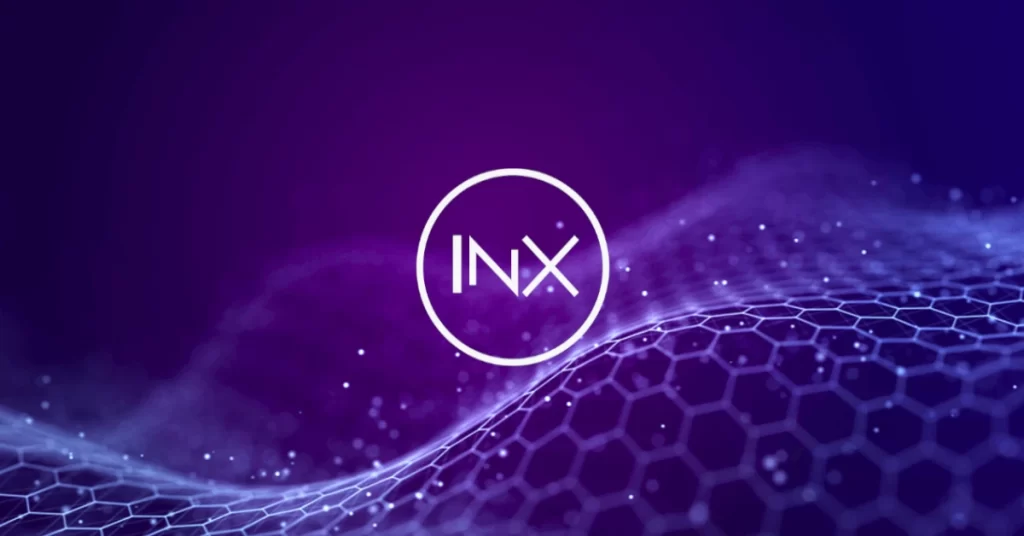 The post INX and SICPA's Joint Venture Nabatech: Paving Way for Mainstream Crypto Adoption appeared first on Coinpedia Fintech News
In the rapidly evolving cryptocurrency world, INX Digital Company, Inc. (NEO: INXD, OTC: INXDF) and SICPA's recent unveiling of their joint venture, Nabatech, stands out as a beacon of innovation. This collaboration is not just another milestone in the crypto landscape. It's a visionary step that could catalyze the mainstream adoption of cryptocurrencies.
INX: A Unique Vanguard in the Crypto Landscape
Amidst increasing regulatory pressures on the crypto world, INX has managed to carve a unique niche. As a US-regulated broker-dealer, ATS, and transfer agent, INX has consistently demonstrated its commitment to operating within a regulated framework. This is particularly noteworthy given the industry's notorious reputation for operating in grey areas.
INX's historic achievement of listing the world's first SEC-registered digital security is a testament to their dedication to transparency and adherence to regulatory standards. In a domain where many shy away from regulatory scrutiny, INX has embraced it. Thereby setting itself apart as a trusted entity in the crypto sphere.
Why Nabatech is a Game-Changer for Mainstream Crypto Adoption
Bridging the Trust Gap: The trust deficit is one of the primary barriers to mainstream crypto adoption. Many potential adopters have been wary of scams, hacks, and regulatory concerns plaguing the industry. Nabatech, with its emphasis on security, authentication, and regulatory compliance, can bridge this trust gap, making it easier for institutions and individuals to embrace digital currencies.
Government and Central Bank Collaboration: By targeting governments and central banks, Nabatech aims for the financial system's heart. If central banks, the epitome of traditional finance, adopt and endorse digital currencies, it could lead to a domino effect, accelerating mainstream adoption.
Holistic Solutions for CBDCs: With over 80% of the world's central banks contemplating the adoption of Central Bank Digital Currencies (CBDCs), there's a pressing need for comprehensive solutions. Nabatech's integrated approach, combining Decentralized Ledger Technology (DLT) and digital identity technologies, offers a one-stop solution for CBDCs. This could potentially make the rollout of CBDCs smoother and faster.
INX: The Perfect Torchbearer for Mainstream Adoption
Given INX's unique positioning in the crypto landscape, it seems fitting that they are at the forefront of this monumental shift. Their track record of regulatory compliance, combined with their innovative approach to crypto, makes them the ideal candidate to lead the charge towards mainstream adoption.
Furthermore, their collaboration with SICPA, a global authority in authentication and secure traceability solutions, adds another layer of credibility to the venture. Together, they have the potential to address the concerns and challenges that have so far hindered widespread crypto adoption.
Looking ahead,the formation of Nabatech is more than just a business collaboration. It's a potential turning point in the crypto narrative. As INX and SICPA join forces, they are not just shaping the future of the digital economy; they might very well be shaping the future of the global financial system.
Don't forget to share your review/suggestions for the android app.
All In One Crypto App is an execution-only service provider. The material provided on this website is for information purposes only and should not be understood as investment advice. Any opinion that may be provided on this page does not constitute a recommendation by All In One Crypto App or its agents. We do not make any representations or warranty on the accuracy or completeness of the information that is provided on this page. If you rely on the information on this page then you do so entirely on your own risks