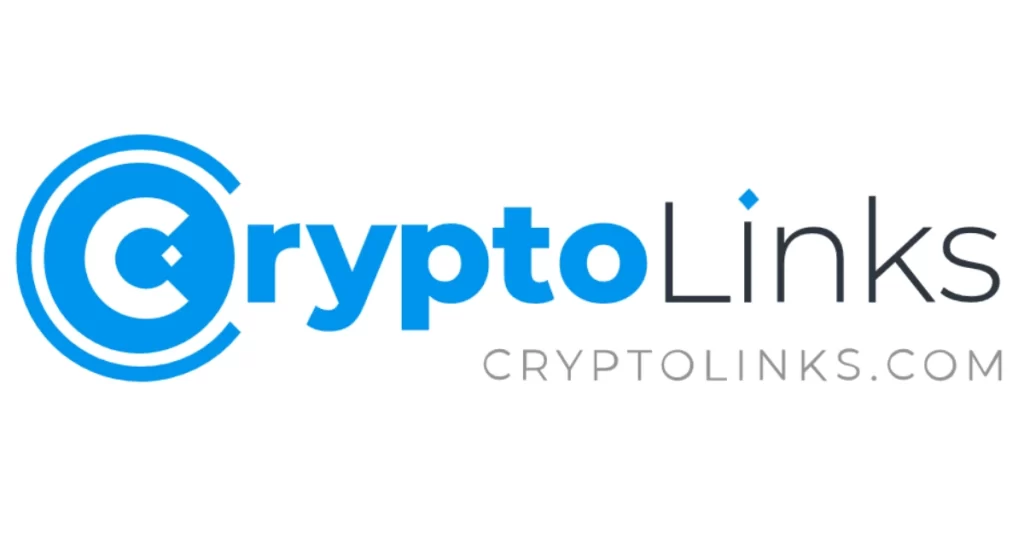 The post Cryptolinks.com: Unveiling the Ultimate Cryptocurrency Resource Hub appeared first on Coinpedia Fintech News
The world of cryptocurrency is a whirlwind of innovation and opportunity, where blockchain technology is rewriting the rules of finance and investment. While this ever-evolving space thrills crypto enthusiasts, it can be a daunting maze for newcomers. The complexities, terminologies, platforms, and tools can overwhelm even the most eager learner. Fortunately, Cryptolinks.com emerges as a guiding light in this digital wilderness, offering a comprehensive directory to all things crypto. Allow me to be your guide as we embark on a journey through the cryptoverse.
What is Cryptolinks?
Cryptolinks is more than just a website; it's an ecosystem of knowledge where you can access valuable insights into critical aspects of the crypto industry. Whether you're a newbie or a seasoned pro, Cryptolinks has you covered. It serves as a go-to resource for understanding the inner workings of various crypto platforms, ensuring you make informed decisions. The platform covers a wide range of crypto-related topics, including crypto exchanges, news platforms, wallets, coin tracking tools, blogs, forums, mining pools, and crypto trading bots.
What sets Cryptolinks apart is its commitment to providing users with an ad-free experience. In an era where ads inundate every corner of the internet, Cryptolinks stands out as a beacon of purity. Nate Urbas, the founder and a dedicated crypto enthusiast, believes in offering a tool that helps both beginners and experts navigate the complexities of the crypto world without distractions or hidden charges.
Criteria for Selecting Platforms and Tools
In a rapidly changing industry like crypto, it's a formidable challenge to create a platform that accurately captures the performance of top crypto-related products. However, this is exactly what Nate Urbas has achieved. He relies on his extensive experience in the crypto space to handpick and review the products listed on Cryptolinks. Rigorous experimentation, user feedback, and in-depth reviews form the basis of his assessments, creating an authentic and trustworthy information hub.
Crypto Exchanges: The Gateway to the Crypto World
Crypto exchanges are the entry point for individuals venturing into the crypto market. As the saying goes, "First impressions matter." Cryptolinks understands the significance of this, and its list of recommended cryptocurrency exchanges reflects this awareness. The platform meticulously evaluates and rates exchanges based on four key factors: supported coins, security and safety measures, programs and projects, and features.
After a thorough series of tests and reviews, Binance emerges as the top-rated crypto exchange, according to Cryptolinks' list. Each exchange review provides a quick overview of the platform along with its pros and cons, helping users make informed decisions. However, one notable omission from these reviews is information on transaction fees, which users may need to research separately.
Cryptocurrency Beginners' Guide
For newcomers to the crypto space, the abundance of unfamiliar terms and concepts can be overwhelming. Cryptolinks addresses this challenge by featuring a section dedicated to the best cryptocurrency guides. These guides cover essential topics that every crypto practitioner should understand.
Cryptolinks evaluates these guides based on website quality, content clarity, and the quality of references. Topping the list of cryptocurrency beginners' guides is Mycryptopedia, followed closely by Coindesk Info and Weusecoins Guide.
Cryptocurrency Wallets: Your Digital Safe
Cryptolinks undertakes the arduous task of sifting through the multitude of crypto wallets available to users and presents the best options. What's impressive is that Cryptolinks categorizes these wallets based on their core functionalities, including hardware wallets, altcoin wallets, paper wallets, desktop wallets, and wallets for Android and iOS users. Security and reputation are pivotal factors in their assessment, and each wallet listing includes a clear breakdown of pros and cons for easy comparison.
Crypto News, Blogs, Forums, Telegram Channels, and Reddit
In the fast-paced world of crypto, timely and accurate information is invaluable. Cryptolinks recognizes this and extensively reviews various sources of crypto-related information. It highlights top crypto news websites, Reddit communities, cryptocurrency blog platforms, and ICO review sites, among others.
For cryptocurrency news sites, Cryptolinks evaluates the quality of information, coverage of different cryptocurrencies, and categorization of news topics. Notable mentions include Cointelegraph, Coindesk, NewsBTC, CCN, and BitcoinMagazine. The selection of the best cryptocurrency blogs is based on design, readability, and interactive features. Additionally, for those interested in ICOs, airdrops, and giveaways, Cryptolinks has dedicated sections to cater to these specific needs.
The platform also showcases the best crypto telegram channels, considering the quantity and value of information provided. These channels are selected to ensure that users have access to valuable insights and discussions within the crypto community.
Money-Making Opportunities in Crypto
Beyond information, Cryptolinks offers sections for crypto practitioners looking to profit from their crypto activities. These categories include lists of top mining pools, efficient cryptocurrency trading tools, and the best bitcoin mining software, among others. Each section delves into the strengths and weaknesses of these tools and platforms, outlines their unique features, and provides users with a glimpse of what to expect.
Pros of Cryptolinks
Free to Use: The platform is entirely free, making it accessible to all.
Ad-Free Experience: Cryptolinks is refreshingly free from distracting advertisements.
User-Friendly Segmentation: The information on the website is thoughtfully organized to help users easily navigate the extensive reviews.
Cons of Cryptolinks
Incoherent Structure: While the categorization of content is well-executed, the overall structure of the website could benefit from more coherence.
Conclusion: Your Crypto Compass
Cryptolinks emerges as an invaluable resource in the ever-expanding crypto universe. It offers concise, unbiased, and ad-free information that can empower visitors to navigate the complex world of cryptocurrency with confidence. Whether you're a newcomer seeking guidance or an experienced trader looking for the best tools, Cryptolinks has you covered. It's a compass that points you in the right direction, helping you chart your course through the fast-paced crypto landscape. With Cryptolinks as your guide, you can unlock the full potential of the cryptocurrency revolution. Welcome to the future of finance!
Don't forget to share your review/suggestions for the android app.
All In One Crypto App is an execution-only service provider. The material provided on this website is for information purposes only and should not be understood as investment advice. Any opinion that may be provided on this page does not constitute a recommendation by All In One Crypto App or its agents. We do not make any representations or warranty on the accuracy or completeness of the information that is provided on this page. If you rely on the information on this page then you do so entirely on your own risks