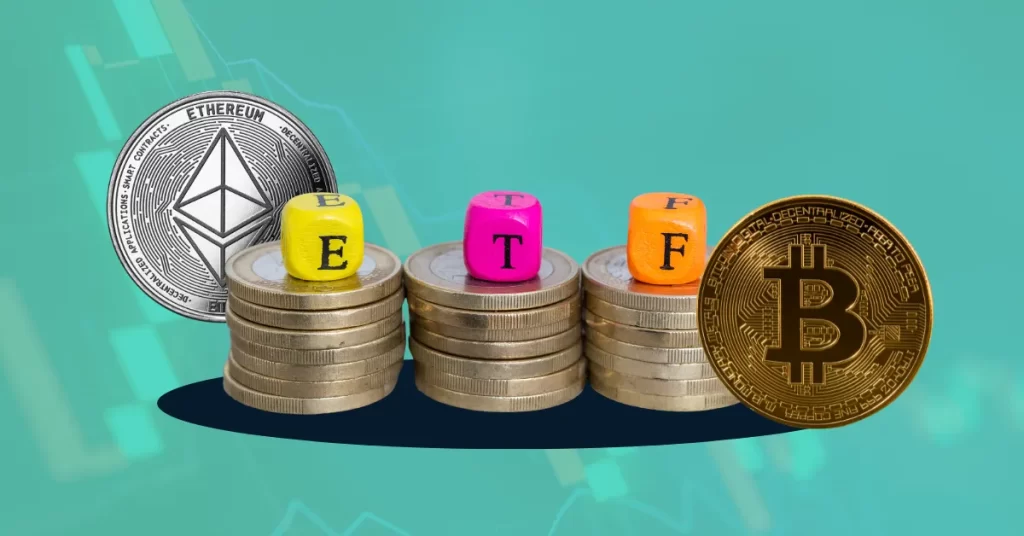 The post Crypto News: Spot Bitcoin ETF Approval Could Ignite the Next Bull Market appeared first on Coinpedia Fintech News
The next pivotal moment in the cryptocurrency's history will be the approval of a Spot Bitcoin ETF. But why is this such a big deal? Basically, an ETF is a type of investment that comes with special tax breaks and you can also borrow money against it. This is really attractive for big investors like pension funds, and if they jump in, the Bitcoin market could get a huge money boost. However, the SEC has postponed the decision on 6 spot BTC ETF applications, including one from BlackRock to 17 Oct!
But why is the SEC delaying Decisions?
Normally, the Securities and Exchange Commission (SEC) takes about 45 days to say "yes" or "no" to an ETF proposal. But they're taking more time to decide about the Bitcoin ETF. This is mysterious as it comes right after a court told the SEC it was wrong to reject another Bitcoin ETF by Grayscale Investments. The court basically told the SEC to go back and rethink that decision. So, could the SEC be dragging its feet because it's not sure what to do next?
Also Read – SEC Postpones Bitcoin ETF Rulings, Delays Decision for Wisdom Tree
BlackRock: The Catalyst That Could Spark the Explosion
Meanwhile, the world's largest asset manager, BlackRock, is making strategic moves that suggest they're in it for the long haul. Their goal? To bring about a Spot Bitcoin ETF that could ignite a new Bull Market as early as 2024. And get this, if BlackRock gets the green light, Bitcoin's price could soar past the $200k mark by 2025! Here's why:
A nearly flawless track record: BlackRock boasts a 99.8% approval rate for ETFs.
Government's go-to problem solver: During the 2008 financial crisis, guess who the US government turned to? Yep, BlackRock.
Changing attitudes: BlackRock's CEO has warmed up to Bitcoin, referring to it as "digital gold."
Private successes: They've already launched a private Bitcoin ETF for institutional players.
Global Precedents: Europe and Canada already have Spot Bitcoin ETFs up and running.
Peer Pressure: Other major asset managers like Vanguard and Fidelity are also on the Bitcoin ETF bandwagon.
This makes it even more likely that other Bitcoin ETFs will get the green light. It's not a matter of 'if,' but 'when.'
October 17, Mark Your Calendars!
The SEC is set to make its next ruling on BlackRock's Spot Bitcoin ETF on October 17. Considering that Grayscale's Chief Legal Officer and even Jay Clayton, the former SEC Chair, have hinted that approval is "inevitable," this date could very well be the start of Bitcoin's next meteoric rise.
Also Read – Pro-XRP Lawyer Criticizes SEC's Delay of BlackRock Bitcoin ETF, Alleges Favoritism towards Incumbent Players
Don't forget to share your review/suggestions for the android app.
All In One Crypto App is an execution-only service provider. The material provided on this website is for information purposes only and should not be understood as investment advice. Any opinion that may be provided on this page does not constitute a recommendation by All In One Crypto App or its agents. We do not make any representations or warranty on the accuracy or completeness of the information that is provided on this page. If you rely on the information on this page then you do so entirely on your own risks