The post Cardano meets Bitcoin Spark: A Winning Combo For Secure Transactions appeared first on Coinpedia Fintech News
Those in the crypto space constantly seek a highly secure blockchain catering to their needs. Analysts suggest that Cardano (ADA) and Bitcoin Spark (BTCS) are a winning combo for secure transactions.
What is Cardano?
Cardano is a layer-1 blockchain launched by Charles Hoskinson, one of Ethereum's founders. It's the first blockchain platform developed through peer-reviewed research, ensuring a strong foundation of reliability and security. Cardano employs a unique Proof-of-Stake (PoS) consensus mechanism called Ouroboros, which has security guarantees as it was delivered with several papers in top-tier conferences and publications in the area of cybersecurity and cryptography. It is also designed to enable formal verification of smart contracts, enhancing security. Additionally, Cardano has a multi-layer architecture that separates the settlement and computation layers, which is responsible for executing smart contracts on the network.
Will Cardano go up?
Despite trading below its all-time high, some factors suggest Cardano (ADA) could go up. Cardano still ranks among the top 10 cryptocurrencies by market capitalization and maintains a large, supportive community. Its focus on scalability and sustainability through scientific peer-reviewed development and multi-layer design has positioned it as an attractive option for smart contracts and decentralized (Dapps). Moreover, Cardano has partnerships and collaborations with many institutions and governments, underscoring its support and real-world applicability.
What is Bitcoin Spark (BTCS)?
Bitcoin Spark is a new crypto project that seeks to address the limitations of traditional cryptocurrencies and usher in a new age of digital transactions. It builds on the vision of Satoshi Nakamoto and, thus, has similarities with Bitcoin. This includes having a limited supply of 21 million.
The Bitcoin Spark network also has a multi-layered design. It includes a smart contract layer with separate execution systems reaching singular network finality. The layered design ensures scalability while allowing the development of diverse smart contracts and decentralized applications (Dapps). 
The team behind Bitcoin Spark has combined the proven consensus mechanisms, the Proof-of-Work (PoW) and Proof-of-Stake (PoS), to create the Proof-of-Process (PoP). This novel consensus mechanism, combined with a massive number of network nodes, boosts security and maintains energy efficiency by enabling the distribution of blockchain finality across many more individual users. The PoP non-linearly rewards users for confirming blocks and contributing processing power to the network. The native Bitcoin Spark application will enable Windows, Linux, iOS, Android, and Mac OS users to participate in network validation.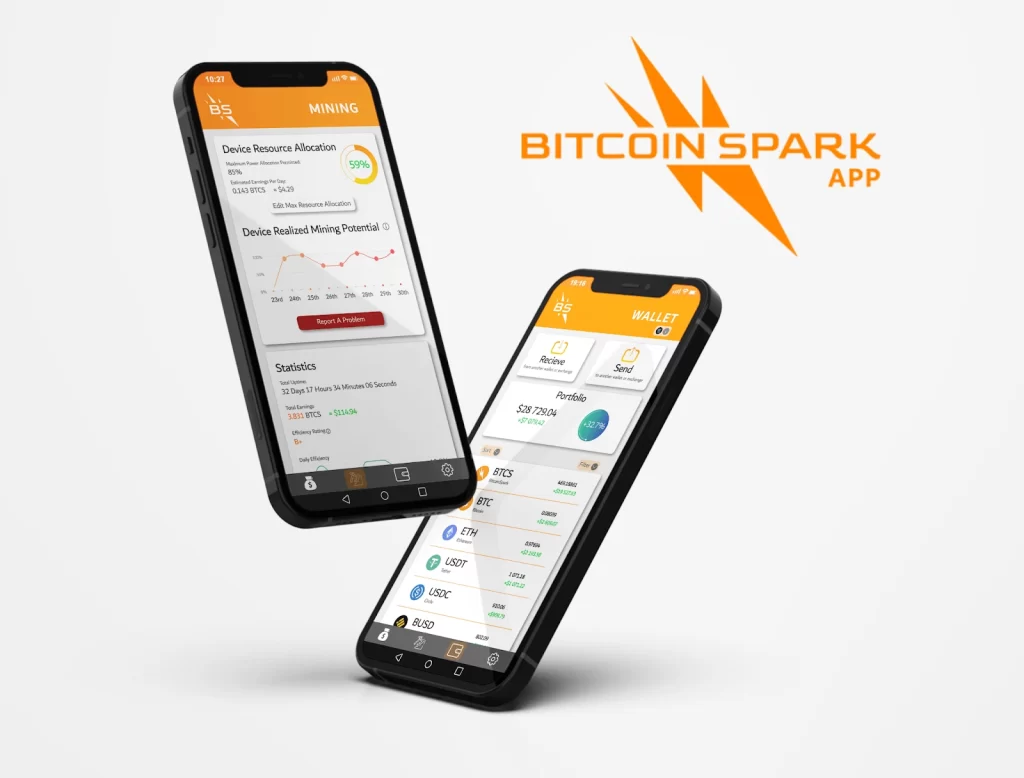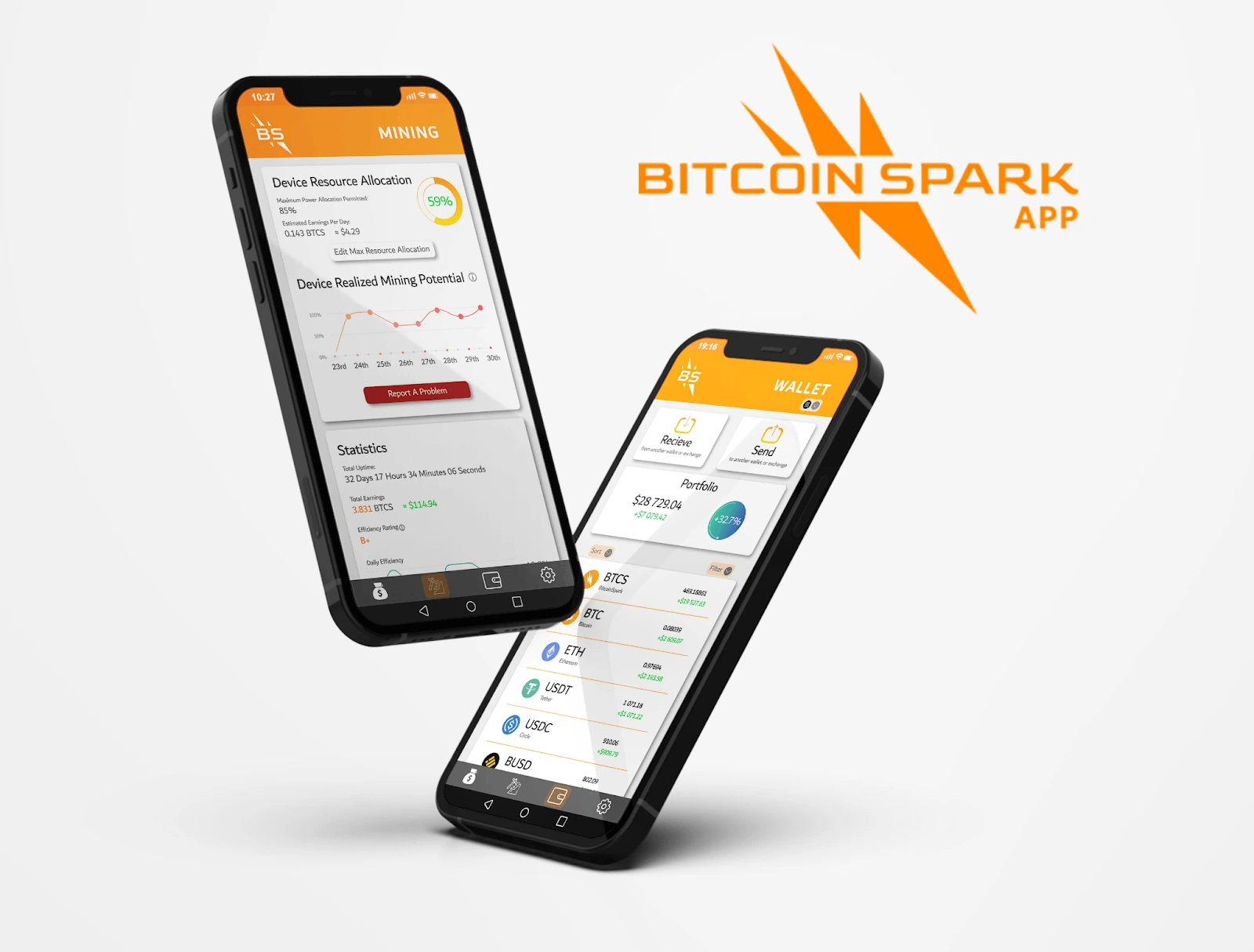 Bitcoin Spark will safely rent out the validators'  processing power to its clients, and BTCS will be required as payment. The revenue generated will then be distributed among the validators. 
Additionally, the Bitcoin Spark application and website will have small spaces for ads, where the advertisers will also pay with BTCS. The Bitcoin Spark community will be responsible for policing the ads and will receive incentives for doing so. This ensures the credibility of the ads on Bitcoin Spark.
The Bitcoin Spark team has ensured the security and sustainability of the network by conducting multiple smart contracts and KYC audits.
Will Bitcoin Spark go up?
Despite Bitcoin Spark being a new project, several factors suggest it could go up. First, its low market cap paves the way for unprecedented price surges. Additionally, the project has received many positive reviews from crypto experts and many investments, suggesting confidence in its potential. Notably, early investors are anticipating a 311% increase in investments as the Bitcoin Spark Initial Coin Offering (ICO) gears towards Phase 4.  Furthermore, Bitcoin Spark has many significant real-world applications, from Dapps and smart contracts to advertising and remote CPU/GPU rental.
Conclusion
The security of Bitcoin Spark (BTCS) and Cardano (ADA) must be considered. However, their potential price increases are subject to various factors. Therefore, before investing, it is essential to conduct in-depth research.
To get more information on Bitcoin Spark:
Website: https://bitcoinspark.org/
Don't forget to share your review/suggestions for the android app.
All In One Crypto App is an execution-only service provider. The material provided on this website is for information purposes only and should not be understood as investment advice. Any opinion that may be provided on this page does not constitute a recommendation by All In One Crypto App or its agents. We do not make any representations or warranty on the accuracy or completeness of the information that is provided on this page. If you rely on the information on this page then you do so entirely on your own risks