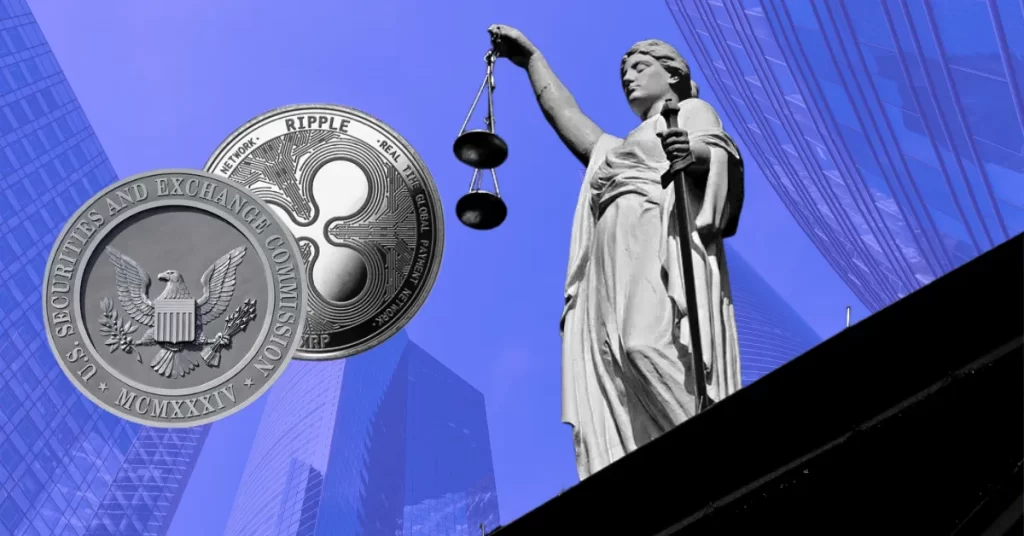 The post Bloomberg's Ripple Blunder Sparks Backlash: SEC Not Appealing XRP's Status appeared first on Coinpedia Fintech News
Ripple's XRP token has been the subject of intense scrutiny, caught in a whirlwind of legal actions, misconceptions, and a fight for factual accuracy. An unexpected turn of events has erupted, putting media titan Bloomberg against the unyielding forces of the XRP army. 
Bloomberg's Blunder – A Headline Gone Wrong 
The Securities and Exchange Commission (SEC) recently asked a federal judge for permission regarding Ripple's XRP token, leading Bloomberg to publish a headline stating, "SEC moves to appeal Ripple Ruling that XRP is not a Security." That's what Bloomberg would have you believe.
The headline was immediately met with backlash. Pro XRP lawyer John Deaton and CryptoLawUS were quick to correct what they termed as demonstrably false information.
John Deaton, a known pro-XRP lawyer, took to Twitter to express his dismay at Bloomberg's coverage. His concerns were not just minor details; they were core facts that could significantly affect the markets.
The case document explicitly stated that the SEC did not seek appellate review of any holding regarding XRP. The SEC's request was only for an expedited appeal, not a motion to appeal anything related to the XRP token not being a security Deaton highlighted the importance of getting the terms right and accused Bloomberg of publishing a false story.
The Intricacies of the Case – What's Really Going On?
A $100M lawsuit fought over 2.5 years had established that only offers and sales of XRP could be securities. The distinction between the token and sales was a core fight of the case, and this battle was won by Ripple.
The SEC's recent filing was a request for an expedited appeal concerning specific decisions by Judge Torres. It was not related to the XRP token being a security. This nuance, although complex, is a critical aspect that had been misrepresented by Bloomberg.
The Clarification from Ripple's CTO, David Schwartz
David Schwartz, Ripple's CTO, acknowledged that the SEC did ask for certification, essentially permission to appeal. His voice added credibility to the fact that the SEC's request was fundamentally different from what Bloomberg portrayed.
With big news media like Bloomberg stumbling, and warriors like John Deaton and CryptoLawUS stepping in, the fight for truth and fairness continues. The war is not won, nor is the story complete.
Don't forget to share your review/suggestions for the android app.
All In One Crypto App is an execution-only service provider. The material provided on this website is for information purposes only and should not be understood as investment advice. Any opinion that may be provided on this page does not constitute a recommendation by All In One Crypto App or its agents. We do not make any representations or warranty on the accuracy or completeness of the information that is provided on this page. If you rely on the information on this page then you do so entirely on your own risks