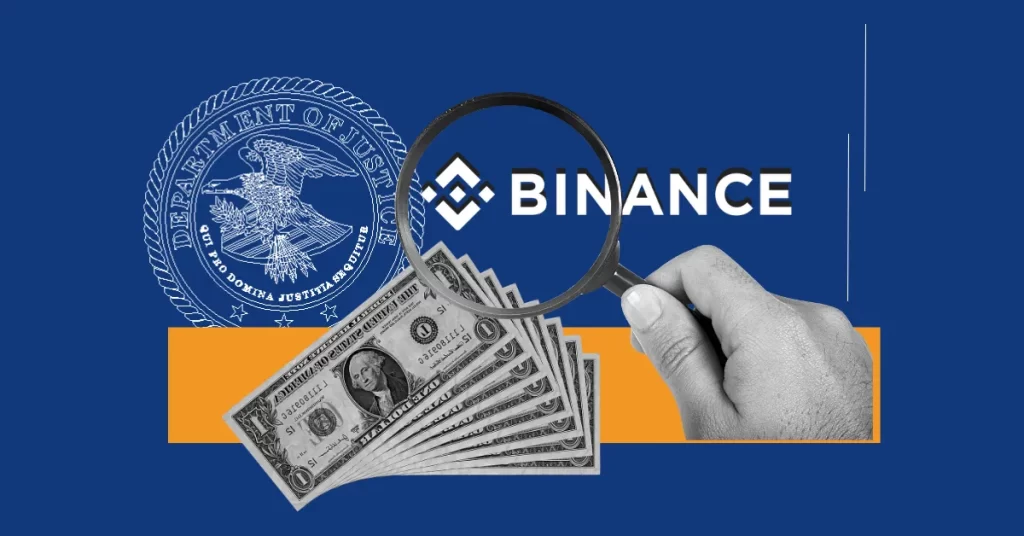 The post Binance Labels SEC's Deposition Request as 'Excessive' and 'Unreasonable' appeared first on Coinpedia Fintech News
Binance.US (BAM) has responded to the Securities and Exchange Commission's (SEC) requests for depositions and further discovery with a strong assertion that the SEC's demands lack concrete evidence to support their allegations of misappropriated investor assets. The exchange characterizes the SEC's pursuit as excessive and devoid of factual basis.
Background on SEC Investigation:
The SEC had accused Binance CEO Changpeng 'CZ' Zhao and Guangying 'Helina' Chen of improper actions involving customer funds. However, both Binance and CZ vehemently denied these allegations. A U.S. judge denied the SEC's initial request for an asset freeze on Binance.US, instead mandating negotiations between the parties regarding ongoing operations.
Binance.US Defends Custody and Control:
In their response, Binance.US emphasized that they maintain proper custody and control of their digital assets, substantiated by various documents, declarations, and sworn deposition testimonies. They firmly reject the SEC's allegations of channeling customer funds through intermediary entities.
As of June 30, 2023, in accordance with the Consent Order, both BHL and Changpeng Zhao (BAM's CEO) have officially stated in writing that they do not possess or exercise control over BAM's customers' private keys. Source Tweet
Crypto enthusiast Thomas F, co-founder of LocalFinder.BIZ, expressed support for Binance on X (formerly Twitter), stating that the SEC's deposition request is "overboard" and unduly "burdensome." He emphasized the lack of evidence to support the allegations of wrongful diversion of investor assets.
BAM Questions SEC's Requests:
Binance.US has raised concerns about the SEC's request, specifically in relation to documents related to the exchange's custody software and wallet solutions. They argue that the SEC has not provided a sufficient explanation for why it is necessary to depose BAM's CEO and CFO as per the Consent Order. Binance.US suggests that the burden of these depositions outweighs any potential benefits.
Tony Podlaski, a well-known figure in the cryptocurrency industry, offered his viewpoint on the matter. He sees this as a routine procedural step taken to protect sensitive information like personal names and financial records. He also highlighted Binance's response to the SEC's objections, particularly their refusal to allow the deposition of BAM's CEO and CFO.
What's Next in Binance vs. SEC Lawsuit Update?
The SEC has filed a motion regarding confidential information related to BAM Trading, Binance Holdings, and others. This motion is awaiting court approval. The court has received submissions from both parties concerning discovery disputes, underscoring the importance of promptly resolving these disputes. Additionally, the CFTC is scheduled to respond to Binance on September 22nd, and Binance has the opportunity to respond to the CFTC's reply by October 23rd.
In summary, Binance.US is challenging the SEC's requests for depositions and discovery, emphasizing the lack of concrete evidence. The exchange also faces leadership departures, legal proceedings with the SEC, and concerns over confidential information. The court underscores the need for timely resolution of discovery disputes.
Don't forget to share your review/suggestions for the android app.
All In One Crypto App is an execution-only service provider. The material provided on this website is for information purposes only and should not be understood as investment advice. Any opinion that may be provided on this page does not constitute a recommendation by All In One Crypto App or its agents. We do not make any representations or warranty on the accuracy or completeness of the information that is provided on this page. If you rely on the information on this page then you do so entirely on your own risks